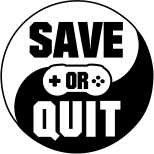 May
24
Become a boss and obliterate your friends.

Dec
16
Two player coop between Broforce and SWAT.

Sep
28

Aug
03
Have your own restaurant in which you can play Overcooked as an adventure rather than a series of minigames!

May
13
The Adventure Pals is a perfect game to introduce kids to platformers.

Apr
14
Accompanied by your mobster pal in CO-OP, indiscriminately mow down hordes of enemies.

Dec
20
A mutated cross-over between The Binding of Isaac and Crawl. CO-OP friendly!

Nov
06
There is a castle to defend, and those cannons ain't gonna man themselves. Bring your friends to help!

Sep
11
How dare you drop zombies onto my porch!

Aug
24
Elite Dangerous is complex and enjoyable, something truly impressive for any space fan. The craftsmanship is incredible and comparable to the quality of GOTYs, simulating space fares accurately while keeping it fun for a long period.