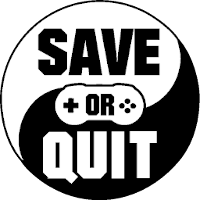 Aug
19

Nov
14
A big, bland, almost empty world, hemmed in by overbearing fog and filled with repetition.

Nov
17
In space, no one can hear you scream, but that diva of a fission bomb sure wants you to hear her sing.

Aug
14
Space isn't supposed to be charming. It's cold, dark, unforgiving, and unapologetic. And yet, in Tales of Cosmos, space is an anxiously charming place to be.

Mar
05
Pit People is an adventure/turn-based strategy combo with an emphasis on humorous storyline, excellent cartoon artwork and the epic voice of Will Stamper.

Feb
19
Grave Danger is a 2D platform puzzler, for single-player or local co-op, where you control 3 characters, each with unique abilities.
Dec
21
Can a game priced at one dollar be fun? Obviously yes, if you're a Steam user, but I don't mean on sale for one dollar, I mean that as the default price. You'd probably assume no, but price obviously isn't […]