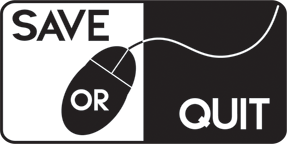 Dec
09
PVP and spaceships with BFGs!

Oct
26
Mini-games for young outlaws playing on the same ship.

Oct
21
Hazardous duels between surfers and zombie bears.

Oct
14
Challenge your friends to a frantic game of Pong set in space as if it was a Saturday morning cartoon

Oct
04
The life of a wizard is harsh, as your friends can attempt to poison your cauldron in between games of tag.

Oct
21
Starway Fleet is a rather simplistic but quite well-done space dogfighting game for both regular and VR setups, where the player becomes a space fighter pilot and is tasked with a series of missions, often involving convoy escort, spaceship destruction […]
Dec
08
Runbow is a 9 player party platformer action game which has some cut throat multiplayer battles. Does it race away to victory against its other competitors or gets sweeped across in its own colours, let's find out:

Apr
09
Steam: Released Developer: M2H, Blackmill Games Publisher: M2H, Blackmill Games Genre: WWI MP FPS Release date: 28th April 2015 Type: Multi-player (Cross-platform included), Co-op It's rare I find a first person shooter I like as they sort of all seem similar to me. Although Verdun is […]