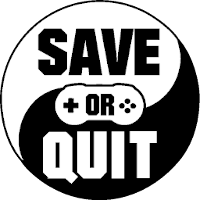 Jul
24
Horrible? That's a funny way to spell adorable.

Mar
11
Beacon is one of the most satisfying top-down shooters to look at, and even though it doesn't necessarily bring much new to the table, it is still a competent and fun game.

Aug
17
Conspiracy theorists everywhere rejoice before they get abducted and never return to their planet.

Apr
03
Burgers 2 is a classic top-down shooter with modern elements.

Feb
07
XCOM 2 is the sequel to the critically acclaimed Enemy Unknown. Does it surpass its predecessor with flying spaceships or miss with near perfect aim? Let's find out:

Jan
11
Earth Liberation aims to recapture the essence of old-school fast-paced RTS games rather than revolutionize the genre. A game that looks like StarCraft but plays more like Command & Conquer, with no resource gathering? Sign me in, I will join […]

Jan
07
Petroglyph can be regarded as a veteran team of game developers that have tended to specialize in the classic strategy genre, while still offering some fresh elements and perspectives. Apart from the 8-Bit trilogy (as of 2016), they also created […]

Nov
05
Angus hates Aliens is a little indie game that I hadn't heard of until I was tasked with reviewing a recent game as opposed to my older releases I generally review. I was given a copy, quickly downloaded it and […]

Sep
10
The Deadly Tower of Monsters is a parody of Hollywood B movies from 70s. That's the main reason why I have chosen this game. I like playing parodies and I like games with retro setting.