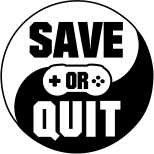 Feb
19
Qix with boobies and a story. Well, sort of.

Nov
04
Even a story about a hot wolf girl who refuses to wear panties can be sweet and endearing.

Oct
09
A catgirl, a police officer, a schoolgirl, and a zashiki-warashi walk into a bar … .
Jul
31
Much like the name itself, this visual novel meanders around a vague idea while never really going anywhere or achieving anything.

Mar
20
While the art style may not be everyone's cup of tea, The Wilting Amaranth makes a worthwhile addition to an adult visual novel collection.

Oct
29
What's better than an adult visual novel about five cute demon girls? An adult visual novel about five cute demon girls, drawn by Sayori!

Jun
30
While the party itself is pretty lame, House Party, the game, successfully pushes the boundaries of Steam adult gaming. It's rough around the edges, but still worth a look.

Jun
09
A somewhat dark visual novel that tries a little too hard and ends up getting lost in nonsensical imagery and walls of irrelevant text.

Jun
03
NEKO-NIN exHeart 2 was recently released, giving me the excuse I needed to go back and play all four titles (so far) in the series. If you're interested in adorable ninja catgirls, read on!

Nov
22
KARAKARA is a post-apocalyptic anime kinetic visual novel series full of human-animal hybrid girls and one lucky pure human man.