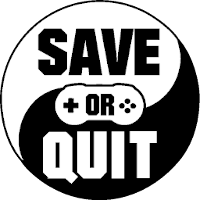 May
16
A promising sword that needs more polish

Aug
05
A nice mix of Metroivania and Rogue-lite. Plus, cute owls to throw at enemies!

Jul
14
Play a science fiction door-to-door salesman whose space ship crash lands on a dangerous planet. Can you survive long enough to build another ship and escape?

Jul
15
A cyberpunk nightmare, rich with ideas but flawed in its execution.

Jul
04
Die Young is a first-person survival horror game set on a remote island. Escape the island and its inhabitants, or die trying.

Jun
06
Roguelites are pretty trendy at the moment, and it's rare to see one that tries to break new ground. Nongünz does it in completely unexpected ways.

May
23
A Hole New World is a throwback to the old days of the NES era, from which it draws a lot of inspiration.

May
21
Flinthook is a 2D action platformer made by the folks over at Tribute Games, who were also behind some rather well known indie titles such as Mercenary Kings and Wizorb. Flinthook continues the studio's preference for 2D games with an […]

Mar
15
An entire civilisation has come and gone. The plague took it all. The rich, the poor, the soldiers, the traders… no, not the traders. They always strive whatever the circumstances, and you are here to put them back in business […]

Feb
28
Rocketbirds 2 Evolution is the sequel to the 2012 release, Rocketbirds: Hardboiled Chicken, a game which I felt was somewhat under appreciated. As a fan of the first game, I must say that the sequel manages to live up to […]