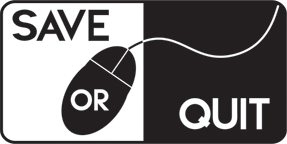 Apr
13
Synthwave aesthetics fused with vehicle arena combat. Is Nightwolf: Survive the Megadome already worth your fiver?

Nov
09
Slayaway Camp is a gory puzzle game which aims to pay tribute to the old slasher-flicks with a touch of humour on its side. Does it slash its way across the pile of various puzzle games or drown in its […]

Oct
25
Ballistic Tanks is a simple, yet engrossing arcade shooter that falls neatly into the category of 'party games,' meaning that it's a game best played with friends; the more the better. A simplistic single player mode gives way to a […]

Sep
10
The Deadly Tower of Monsters is a parody of Hollywood B movies from 70s. That's the main reason why I have chosen this game. I like playing parodies and I like games with retro setting.

Jul
02
Steam: Released Developer: BeautiFun Games Publisher: BeautiFun Games Genre: Action, Adventure, Indie, RPG, Strategy Release Date: 20 Apr, 2016 Type: Single-player, Co-op I remember the '80's. Well, most of it. It was all shoulder pads, big hair, and gaming systems […]

Oct
31
Status: Released Developer: Farmergnome Publisher: Devolver Digital Genre: Shoot 'em up, Arcade Release Date: 23.9.2015 I was born far too late to remember the heyday of arcade gaming, which honestly makes me a little depressed. I never got to see the […]

Oct
11
Status: Released Developer: Pinokl Games Publisher: tinyBuild Genre: Action, Indie, Strategy Release Date: 25.8.2015 Mass murders, blood, violence, gore all that in one game, that was inspired by 80's slasher movies and 80's generally. According to Party Hard, 80's was pretty f**** decade? […]