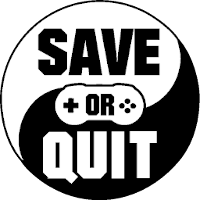 Mar
10
Kill with style, loot with boredom.

Jul
25
Godhood – Does it still count as worshipping a false idol if I'm the idol?

Nov
08
Steel Rats is not Tate Multimedia's first attempt to make a video game out of motorbikes, but how do they fare when they throw combat and multiple lanes into the mixture?

May
08
Furious Angels is a top-down 2.5D classic shooter, with strongly competitive-oriented and skill-based gameplay.

Feb
09
While most clowns are depicted as scary, Ayo is on the cute side. And he needs help with his Kickstarter, so he can change his career path from joking to jumping! HELP THIS GAME TO GET FUNDED

Feb
04
Shantae has been a half-genie half-dressed hero since 2002 on Game Boy Color, since then constantly delivering good quality platformers. After a successful Kickstarter, and building on WayForward's experience with DuckTales: Remastered, Shantae makes the jump from pixel art to […]

Jan
14
Duo is a minimal 2.5D puzzler. You have an arrangement of squares, some with barriers on one side which prevent a character from moving forward. You start a level with your two characters at opposite ends of the board all […]
Dec
16
King Lucas is 2.5D metroidvania style game which focuses on King Lucas and his quest. Does it does live up to its royal name or impales itself onto its own spikes, let's find out:
Dec
02
Platformers have it hard these days.  It seems like there are hundreds of them being released each month.  Just looking at the sheer number of platforming indies can leave you at a loss as where to start looking for a […]