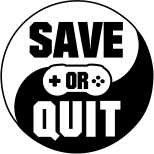 May
16
Ah, the good old movie tie-in…
Some further opinion on this perennial topic.
Gone down in video game history…

May
14
Enjoy a spot of mythology, gods, fire and brimstone? Here are a few suggestions to whet your appetite…

Apr
26
Love them or hate them, they are likely here to stay in one form or another…

Apr
16
When it comes to big games, each year the slate of releases rely heavily on the success of games in the past. Granted, some of these may be predecessors in the franchise or the game may be a tonal sequel […]
STANDBY is an excellent take on precision platforming!
Every year there are so many mobile games that it starts to get hard to keep track of all of them. It helps that app stores highlight the newest and best offerings, but even with these featured lists it's easy […]