Tales of Maj'Eyal is a popular roguelike RPG game with an incredible amount of content. Its new DLC called Forbidden Cults adds two more races, new classes, and a bunch of new zones.
Steam:
Released
Type: Single-player
Genre: Roguelike, Turn Based, RPG
Developer:
Netcore Games
Publisher:
Netcore Games
Release date: 16 May, 2018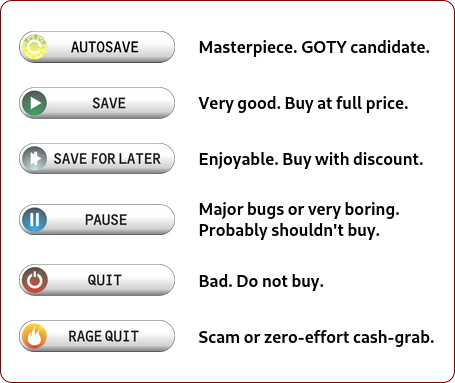 Short description
In a randomly generated environment, you have to find your way among all kinds of challenging enemies, quests and mysterious lore. In this turn-based adventure, strategy is of key importance. Use your newly gained items and skill points to further improve your character and progress further into the generated world.
Main pros and cons
Right after you open the game, you are given the option to play the tutorial. It took me a bit more than five minutes to complete it and it included most of the necessary basics needed to play the game. When you want to play your first actual game, however, you might find yourself a bit overwhelmed by the amount of choice you have right away. You can pick from so many different races and classes, which put me off a bit since I'm a first time player. After reading the class description for about five minutes, I just picked something at random. I'm sure those differences between classes would make a lot more sense after putting a few dozen hours into this game, which seems to be quite a normal thing after seeing other people's playtime (some folks on Steam actually spent over a thousand hours playing this game).
The first 30 minutes of playing were really difficult for me – some things became boring quite quickly while others were still overwhelming. For example, one-hit-kill snakes would constantly come from all directions but leave you with next to no reward, which didn't leave me too impressed. Soon afterwards, I was being chased by some incredibly strong trolls and stood no chance whatsoever. I feel like the game gets too hard too quickly, but I'm sure I would get better over time.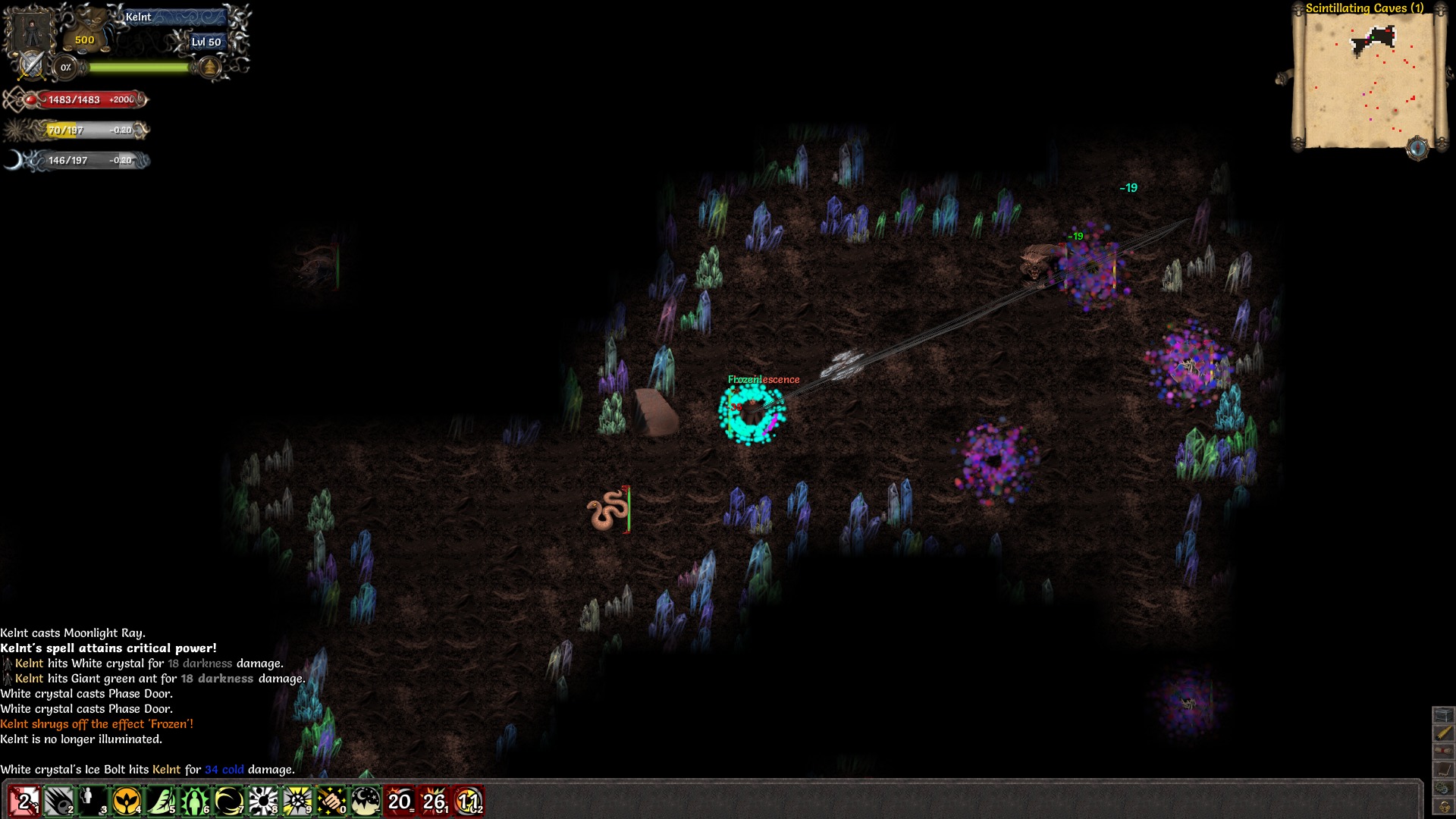 The graphics aren't anything special, but this isn't a problem at all. Things may be low-resolution, but the art is still well-made with plenty of interesting environments and enemies. I really like how easily you can differentiate between the surroundings and the objects of interest – it's next to impossible to miss something important, which means you will rarely get killed by an enemy of almost the exact same color as the world around it.
Each time you kill an enemy, you have a chance of receiving an item, usually a weapon, a piece of clothing or some stats-increasing potion. If you have too many items in your backpack at once, your character will refuse to move and you will have to go through your whole inventory and check items one by one, seeing which ones you don't need (which usually means most of them). Items are really important because progressing through the world can get exceedingly difficult if you don't ever bother to equip better items you've just collected. Trust me, I've learned this the hard way.
I mentioned how hard this game can be and you can imagine that your character can die quite frequently. Tales of Maj'Eyal has an interesting system implemented, however. Whenever you die, you may get resurrected depending on how many times you already died and how long ago the last death occurred. This helped me a lot in the early stages and it certainly makes things a bit easier for beginners.
If you like collecting achievements, this game has 1746 of them. Steam Workshop is also integrated, meaning that you can add all kinds of UI modifications to the game if you so desire. The variety of the content users uploaded is stunning, I only expected to see different maps and more classes on there.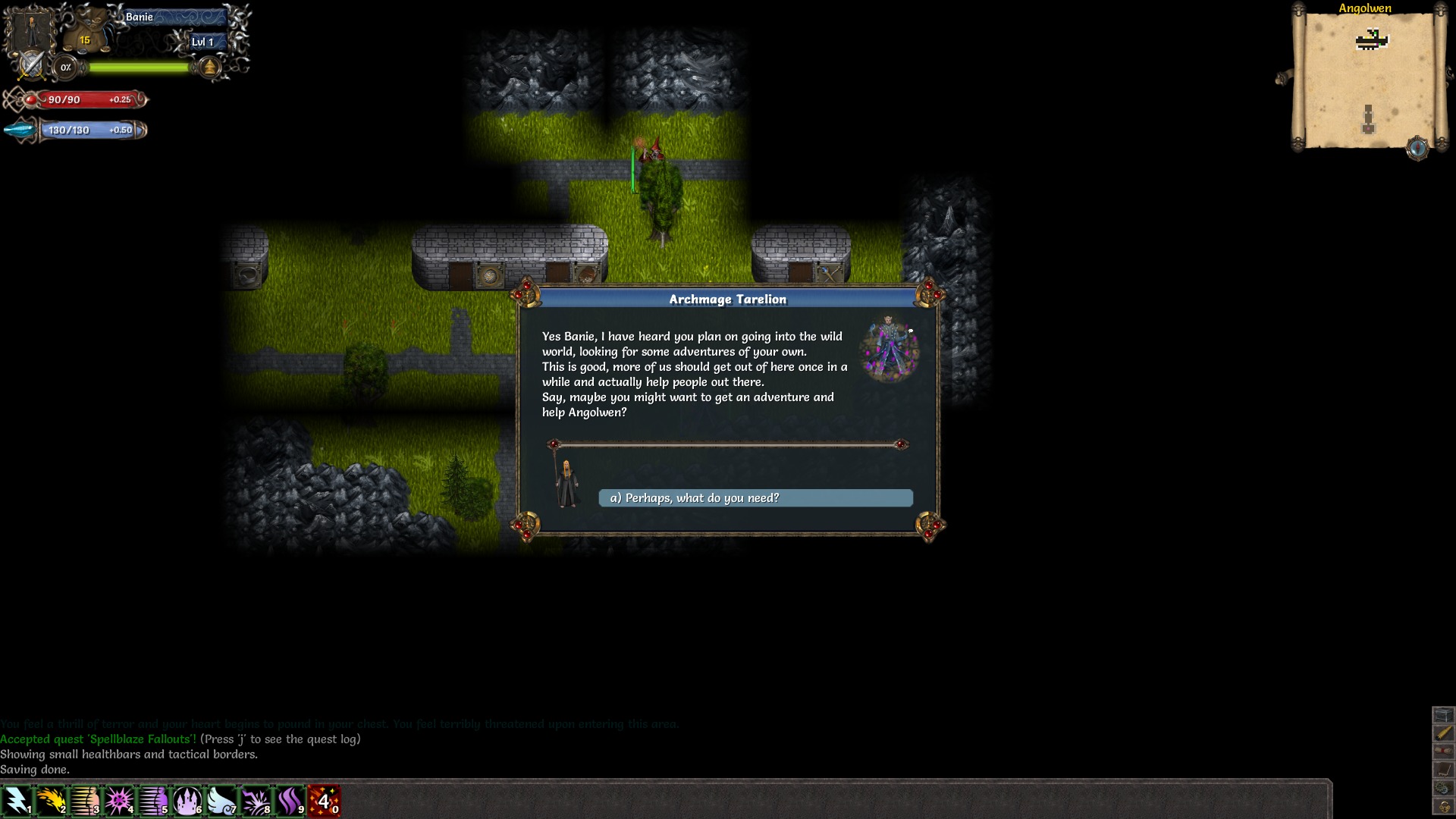 Forbidden Cults DLC
Forbidden Cults, the recently released DLC, also brings more content to the table. Apart from including two new classes, two new races and seven new zones, you can also enjoy several new enemies, even more lore, artifacts, different kinds of random events, and, of course, even more achievements. If you're a new player you probably won't care about most of this new content, but it is indeed a very welcome addition to the more experienced audience. What's interesting about the new classes is the so-called Insanity resource, which builds up over time and makes your character more powerful the more you play.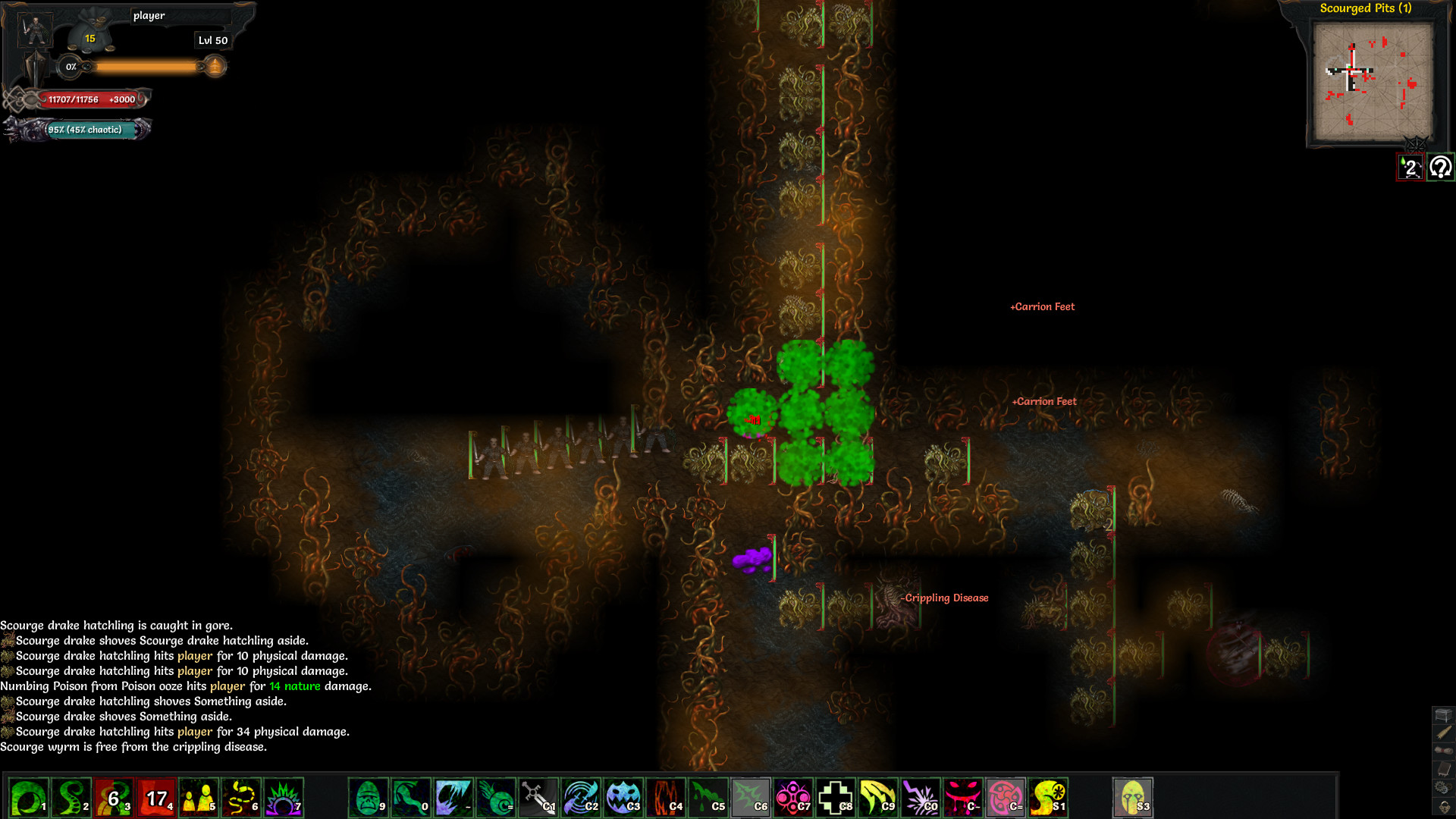 Verdict
Although it was difficult for me to start playing this game, I now find it more and more enjoyable and I certainly see myself playing more of it in the future. The amount of content is just staggering and the new DLC adds even more of that.
Overall, the game didn't have any bugs at all and ran on my computer perfectly, it had nice music, it was exciting and although I got bored for a few minutes at times, I can see why some people are addicted to this game.
While I do recommend the base game at its price, I would like to point out that buying the DLC is only a good idea if you've played the game previously. If you're completely new to Tales of Maj'Eyal, you should probably play the game for some time before considering purchasing additional content. I would also like to point out that you can download this game for free over at https://te4.org/. If you like it, however, do consider purchasing it on Steam as well (just think of the achievements!).
With love,
BirdCute