Pan-Pan is a great-looking indie adventure game with minimalistic graphics, interesting puzzles and a surprisingly deep story.
Steam: Released
Type: Single-player
Genre: Adventure, Puzzle
Developer: Spelkraft
Publisher: Might and Delight
Release date: 25 Aug, 2016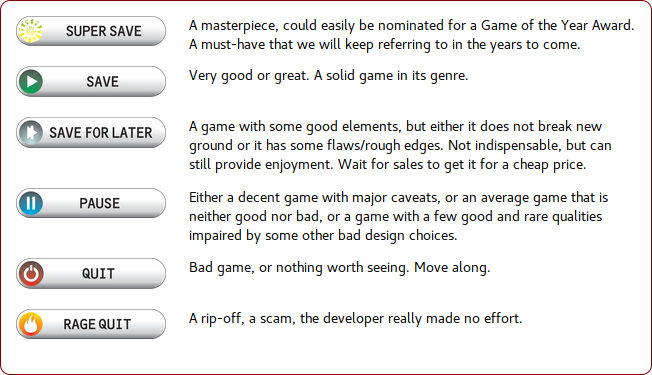 What is happening in the game:
You fly across the universe on your pretty little spaceship. Nothing could go wrong, right? Wrong. Your spaceship crashes and you're stuck in a place full of puzzles and cute graphics. To fix your spaceship, you have to get a few special pieces, which can be found by completing all the puzzles.
Gameplay Video
Pros:
Graphics | I'll just start with the most eye-catching aspect of the game, which is how the game looks. If you haven't taken a look at the screenshots yet, let me tell you this: Pan-Pan looks absolutely beautiful. Everything looks minimalistic and it really makes you love indie games.
Controls | I really like the controls, they are really intuitive and guiding the character around it really. You can simply click and drag to make the girl follow your cursor. Alternatively, you can click to your desired destination and wait for her to arrive there. You can rotate the camera by moving your mouse while holding the right mouse button. WASD keys can also be used to rotate the camera.
Puzzles | There aren't many of them (less than 10), but puzzles are obviously what this game is all about. Most puzzles are equally difficult and also equally enjoyable. If you've played games like Lume and Machinarium, this game has approximately the same kind of puzzles included.
Story | I wasn't expecting much of a story in Pan-Pan, but I was pleasantly surprised when I finished. Although you don't get to discover the story a lot while solving the puzzles, the beginning and the final cutscene made an impression on me, but I can't reveal much without spoilers, sadly.
Soundtrack | The soundtrack is simple, charming and relaxing – just like the visual part of the game. Not much more can be said in this paragraph, but it might be worth mentioning that the soundtrack is also available for purchase on Steam for $3.
Wordlessness | Apart from a few basic necessary words in the main menu and when trying to save your progress, this game uses no words at all. This leads to really cute animations when you try to interact with other characters – wiggling, jumping, mumbling sounds … it's really lovely!
Achievements | If you're an achievement hunter, this game is for you. The achievements aren't that hard and they also offer some replayability value, which is great. Even the "grinding" achievements don't require you to do much work – it's all achievable within 10 minutes at most.
OS Support | As any game in the modern era should, this game works on all three major operating systems: Windows, MacOS and Linux/SteamOS. As I've heard, all three versions work great.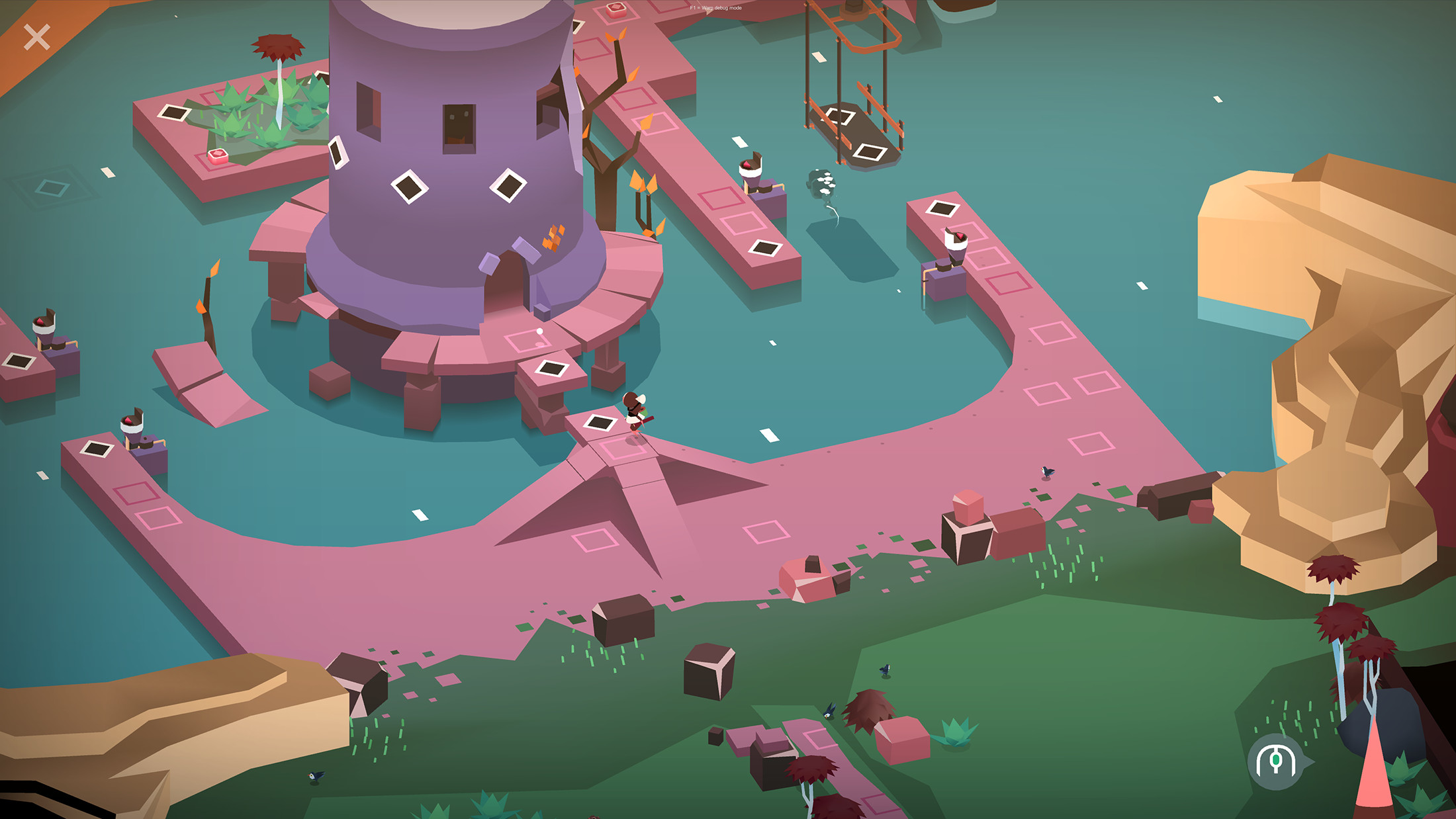 Cons:
Difficulty | The puzzles themselves are not extremely difficult, but on one puzzle I got completely stuck. Completely. I had absolutely no idea what to do and the game itself wasn't very helpful with that. There are no clues, no hints, no help, nothing. You're on your own (unless you know the word "walkthrough" and know how to use Youtube) and if you find a puzzle difficult, there isn't much you can do. Except if you're willing to pay $3 to get a manual, but I don't know if that's really worth your money.
3D Terrain | This is a minor issue, but having this minimalistic art style in the game causes some hills and obstacles to be invisible. This is because a lot of shadows that would normally be seen are not present and the obstacle may appear to be the same colour as the ground from a certain angle. Because of this, you sometimes try to walk to a certain direction but keep hitting an invisible wall (which turns out to be not so invisible after you change the camera angle).
Length | Depending on how you play, this game should take about 2-3 hours to complete. In my opinion, this is a bit short, especially since the price is $13. They should add at least one more hour worth of content to make the price justifiable.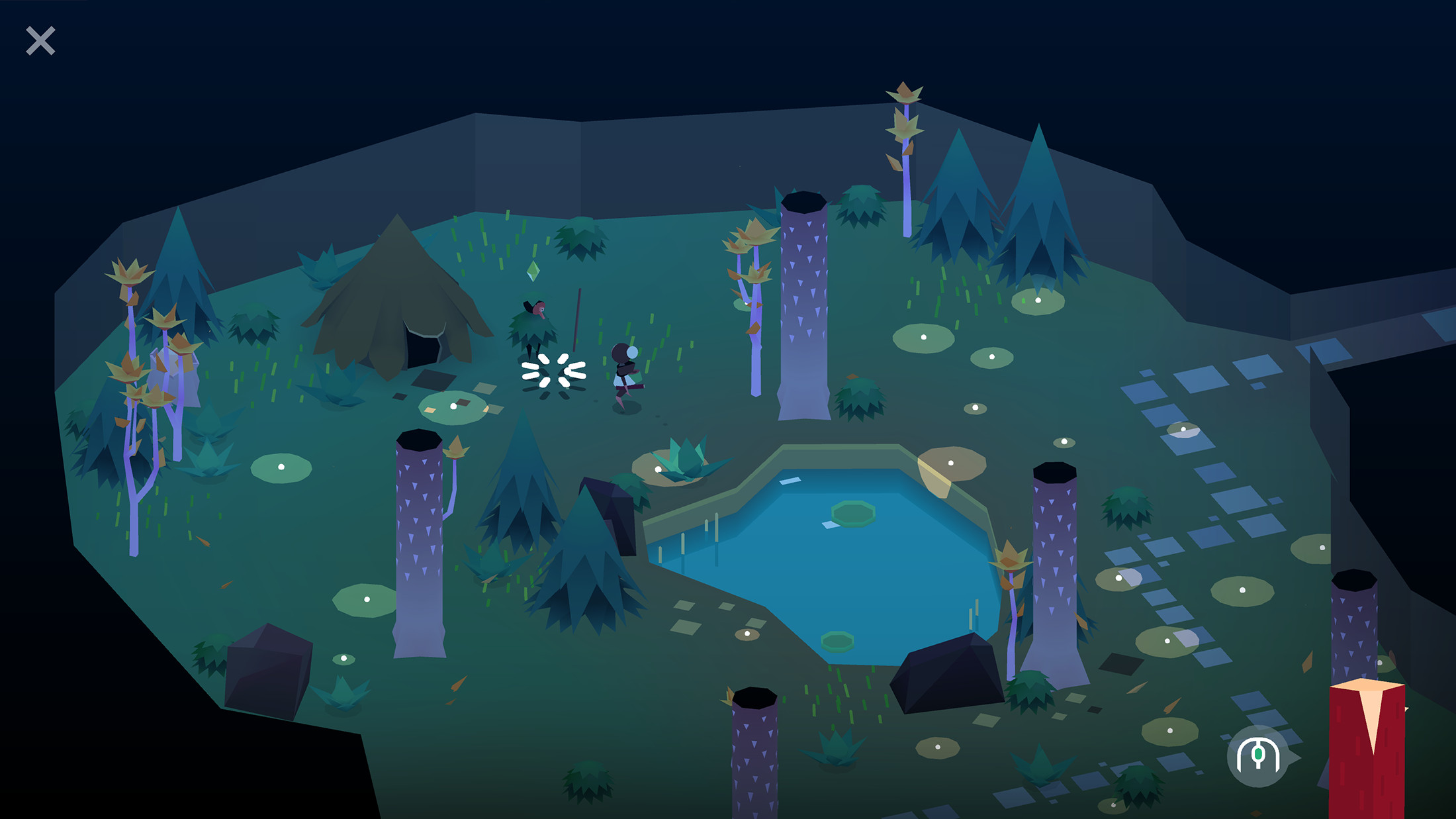 The final verdict:
Overall, I can recommend this game for sure. I'm quite bothered about the short playtime needed to complete the story, especially since the price is not very low for an indie game of such genre. Otherwise, I had a lot of fun in this game. The puzzles are quite intriguing and rewarding. The graphics are obviously amazing, almost everything you see is appropriate for a desktop background. Interactions with the world are cute and at times funny, which really does make you love this game even more.
To conclude: if you're a fan of indie puzzle games, give this game a try, but you should probably wait until it's discounted.
With love,
BirdCute