A gorgeous 2D puzzle game mixing Art Deco, stained glass and national symbolism into one irresistible and quite relaxing experience.
Author: UN0W3N
Steam: Released
Developer: Onyx Lute
Publisher: Onyx Lute
Genre: Puzzle
Release Date: 18th of November, 2016
Type: Single-player
General Impression
Glass Masquerade should be regarded as a relaxing distraction from all the digital killing encouraged and required by the vast majority of video games nowadays. And even though Steam's flooded with indie puzzles, Onyx Lute managed to create an artistically unique game which so far has no direct rival for its genre. Bear in mind that this is the dev team's first released project and you will understand just how promising are both Glass Masquerade and any future titles or direct sequels. Many more countries to visit and visually represent, Onyx.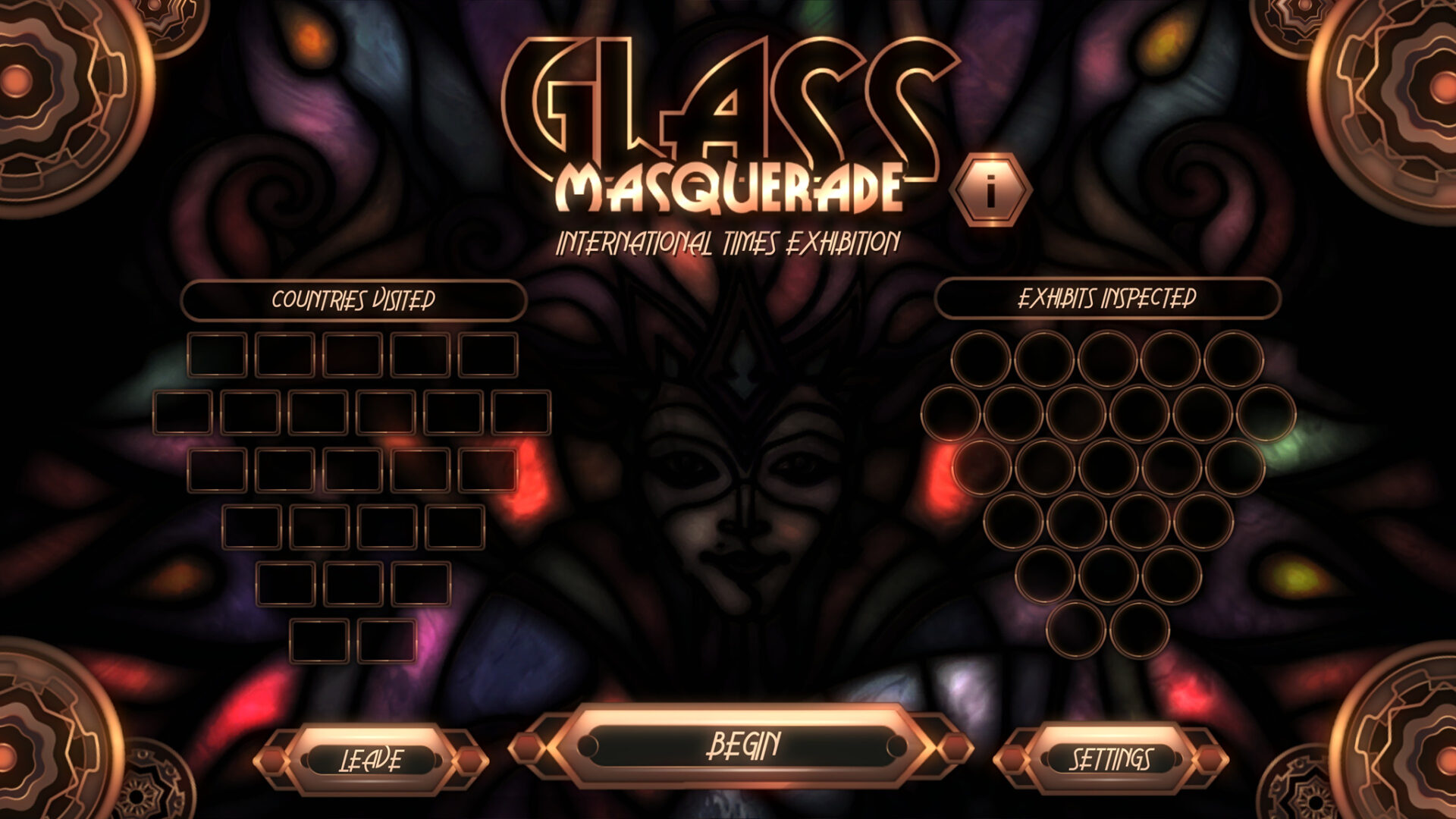 If you're attracted to stained glass and/or Art Deco like I am, you certainly don't need a lot of convincing before you actually purchase this game. If you're relatively new to art and architecture, I shall provide some context for both the terms I mentioned earlier. Stained (or colored) glass has been invented and perfected over the course of several centuries starting from the Middle Ages. It is an art form closely associated with religion and places of worship, but fortunately in our present times, this particular type of glasswork has been used in a larger spectrum, from intricate objects (such as the clocks simulated in this title) to lamp shades. I won't bore you with the production details, but as you can imagine, it takes great skill and effort to produce or maintain/repair stained glass.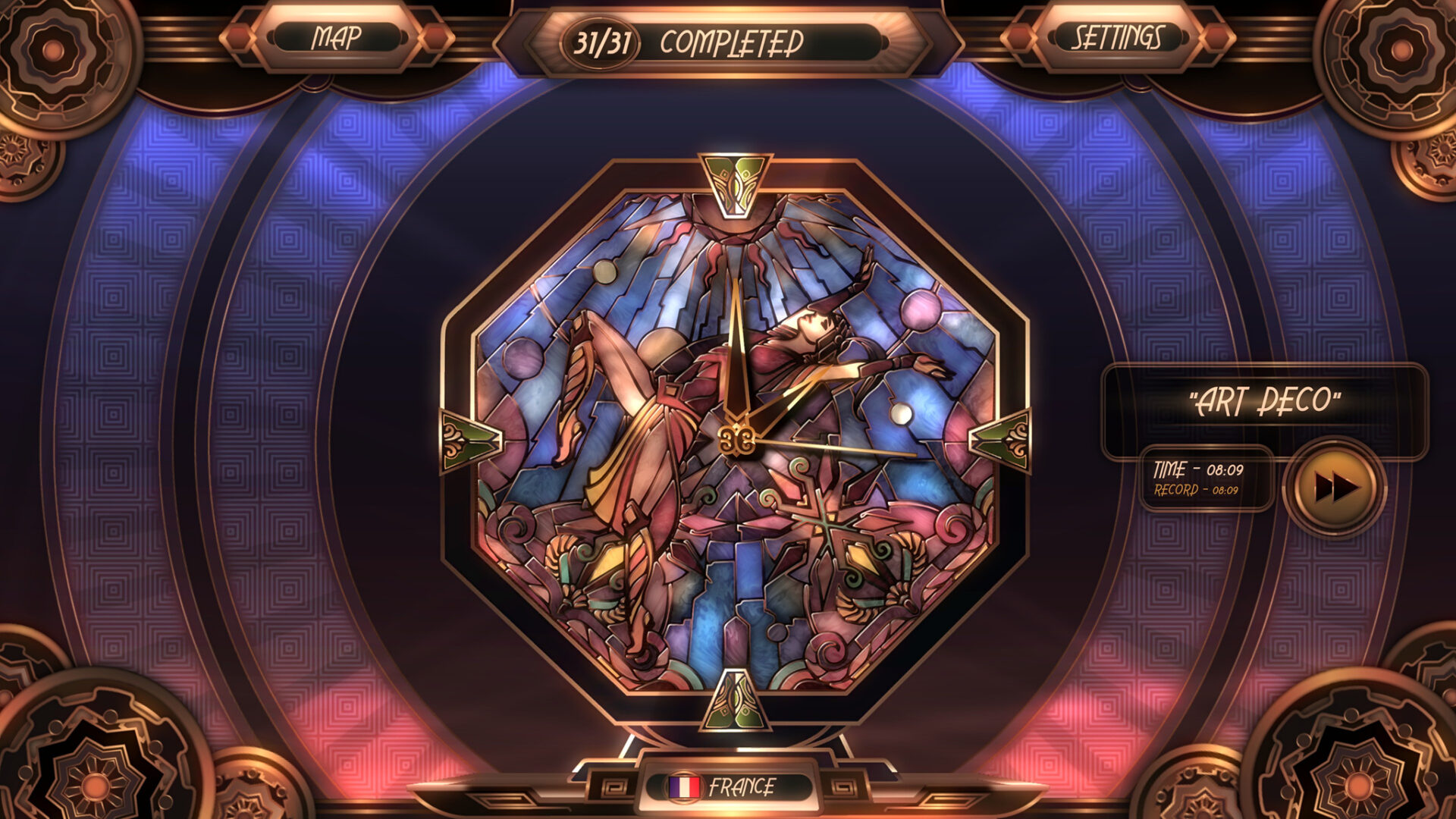 Art Deco is my favorite architectural style. Evocative of a bold new direction in design and while it was first shown in 1925's Paris, Art Deco is the visual representation of urban progress in many American cities of the 1930s and, predominantly, New York. Of course, by the start of World War II Deco design was implemented everywhere from household appliances to means of transportation. A bygone era in which Bugatti was still an original French symbol for automotive art and luxury. In fact, nearly all cars manufactured in the '30s were influenced by Art Deco regardless of their brand.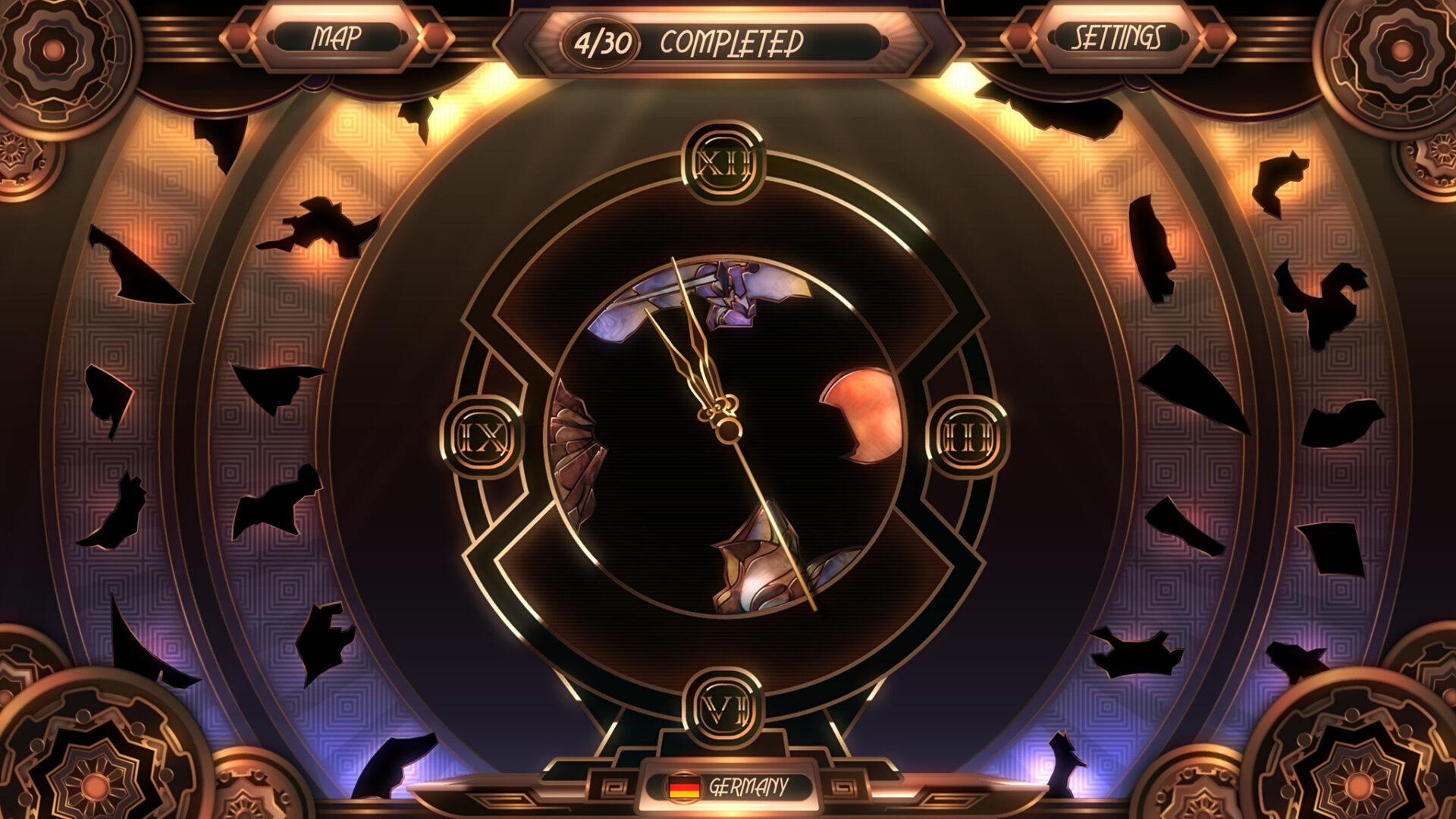 So you have an art house 2D puzzle video game which is filled to the brim with eye candy, without being perceived as ostentatious. All that Glass Masquerade needed now is a topic that its Steam counterparts rarely feature. Animals, plants or cars and ships were out of the picture. What about national symbolism? Yes, that would be quite fitting for the visual style and remain a novelty at the same time. And so it was decided that the puzzles you need to assemble shall address symbolism itself. On an international scale, since the game features 25 nations from all over the globe. You have a puzzle clock for each and every such nation, with no apparent reason for their selection by the dev team. I'm certain that there isn't a single country on Earth that wouldn't have enough cultural merit, worthy of being put on display for all to admire. The only problem for Glass Masquerade would be that once you're done completing those 25 unique clocks, there isn't any replay value to be found. So perhaps (free) DLC with more nations or a sequel are to be expected once the game reaches the recognition it deserves.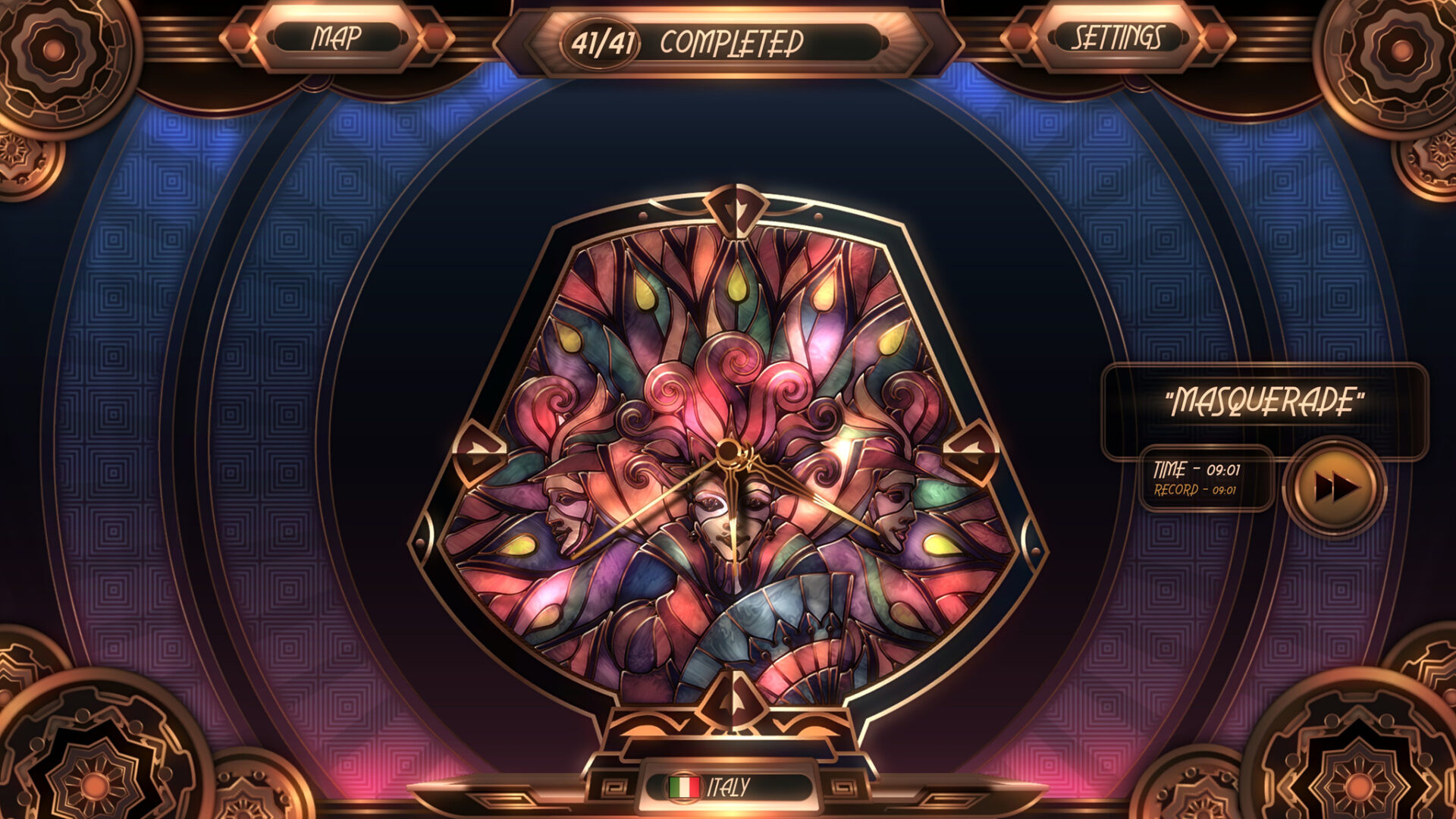 The gameplay mechanics of a classical puzzle game are self-explanatory, don't you agree? I shall focus instead on the interesting assistance you receive from the game, after you start assembling a new national clock. You have so-called "hooks" for the first few puzzle pieces on the edges, just enough to form an outline and guide you towards piecing together the entire thing, in a timely manner. The developer estimates that it takes around 3 hours to finish all the 25 nations but I think a keen eye coupled with a sharp mind could accomplish this mission in just over 2 hours. Perhaps replay value might stem from attempting to beat your initial time of puzzle completion. They do vary in complexity/difficulty as far as I've noticed so far. Overall, Glass Masquerade is worthy of any Steam game collection and it just might be a game in which all players can receive a full set of Achievements, once they finish it. Trading Cards should be implemented too but even at its current price tag, the game is nothing short of great value. Have a break from all that frenetic shooting and relax while admiring art and national symbols.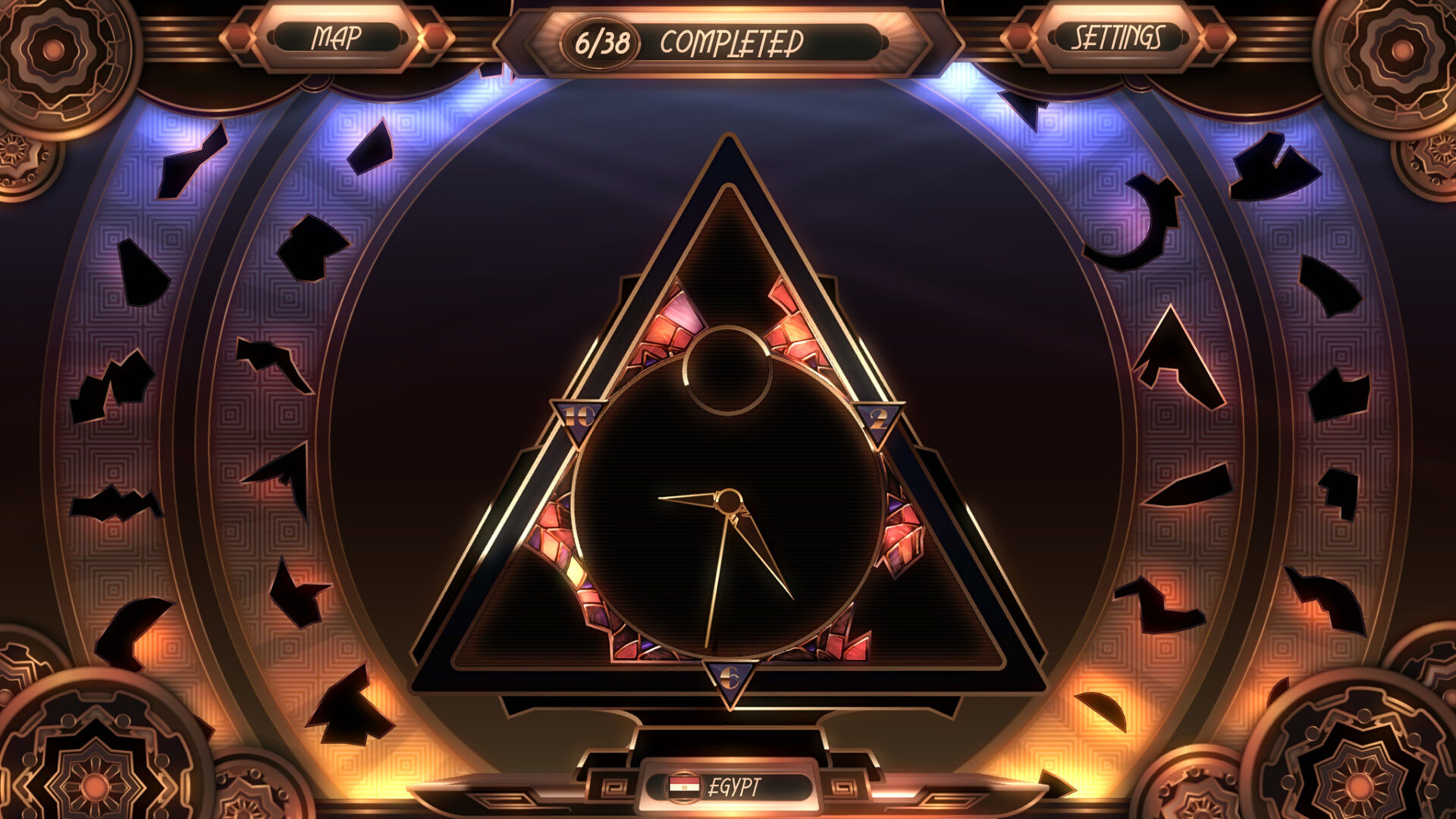 Strong Points
+ Gorgeous visual style.
+ Relaxing gameplay.
+ Steam Achievements.
Weak Points
– No replay value.
– No Steam Trading Cards.
VERDICT: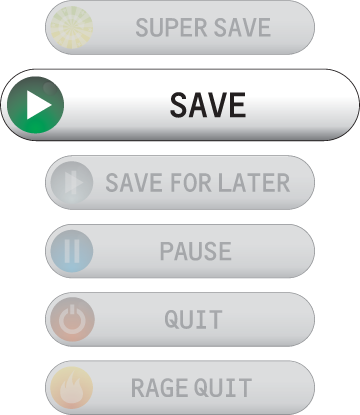 (click on the image to see the rating explanation)