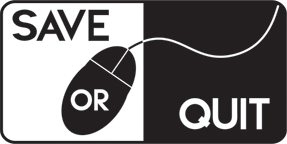 May
15
Gone down in video game history…

Jan
20
Dude, look, I'm busy today. Can we reschedule the day you come and try to kill me? Maybe when I have a bunch of finals?

Aug
04
War looms on the horizon as a mysterious planet warps into existence. The planet holds the promise of conveying an ancient artifact that can change the balance of power in the universe forever!

Apr
07
YOU FIGHT LIKE MY GRANDMA

Mar
20
Turok 2: Seeds of Evil was released on Nintendo 64 in 1998 then had a mediocre PC port in 1999. In 2017, the game is finally getting a high quality remaster on PC!

Mar
18
Following major patches that have substantially improved the game, Survival is a new expansion that brings an almost stand-alone game mode that is a new, fresh change for The Division. But alone, is it worth the price?
Dec
30
Crazy Oafish Ultra Blocks: Big Sale is a good idea, but a poorly executed one. Lack of a tutorial and lack of controller support makes the game feel unfinished while poor controls (though re-bindable) and even poorer performance make the entire thing difficult to enjoy.