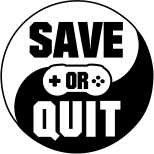 Oct
30
Be careful what you dream. Cthulhu may be calling.

Oct
01
Witch Hunt, where you can channel your inner Van Helsing, hunt down the monsters terrorizing a small village, and uncover something much more sinister.

Jul
08
The Zombie Apocalypse in VR! We talkin' "Evil Dead" levels of awesome, or stuck in that Underground Bunker watching "Zombie Lake"? Let's get knee deep in the dead and find out!

Nov
25
Hegis' Grasp is a mediocre survival horror game lacking in several critical features.  It is not worth the price tag and should really go back into Early Access.

Oct
22
Survival horror at its finest, The Evil Within 2 is a journey through nightmarish landscapes, visions, and monstrosities that will captivate any fan of action, stealth, or open world survival horrors like few before it has ever done.Here, the player […]

Jul
23
Ariel is apparently an "intense survival experience based on a Sci-Fi, space terror script." Hmmm. I wonder if I've been playing the wrong game.

Jul
04
Die Young is a first-person survival horror game set on a remote island. Escape the island and its inhabitants, or die trying.

Mar
14
Resident Evil 7: Biohazard is a classic style survival horror set in present-day rural Louisiana.

Feb
11
Outbreak is a top-down 2D survival horror / shooter. The game is set in the modern times, in a generic unnamed western city. Nobody knows how the pandemic really started, all people know is that the world is now full […]