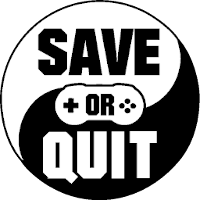 Mar
21
There is too much emphasis on resource management, to the detriment of shooting demons to pieces.

Nov
27
Save the world of the Yondering Lands from catastrophe with your growing party of legendary heroes who improve, adapt, and retire in old age in this narrative and procedurally generated, tactical roleplaying game.

Oct
28
Returning to the darkness this soon still feels fresh. A great piece of DLC.

Oct
11
Break out your smokes and channel your inner delinquent as you brawl, study, and hang with your friends during the autumn of your senior year in this open city, narrative-focused, action- RPG.

Dec
30
From Software and creator of the famous Souls series are taling their way into VR with a Faerytale Story-Adventure.

Mar
25
Steam: Released Developer: Pulsetense Games Publisher: KISS ltd Release date: 2 Sep, 2016 Genre: Genre: Adventure, Indie Type: Single-player Overview De-Void is a first person adventure / exploration game. You will find yourself impersonating Elizabeth, one of the many workers […]
Mar
17
A House of Many Doors was successfully funded on Kickstarter back in September of 2015, and after all this time it has finally become available for everyone to enjoy. That said, comparisons to Sunless Sea seem to be unavoidable, and […]

Jan
04
What would you ever do if you lost your memories in a tragic attack? If you happened to be the only survivor, how could you get your memories back quickly? The Butterfly Sign takes this and runs. In this first […]
Exploration titles have been releasing off and on for the past couple of years and many tend to devolve into story-driven walking simulators with a bit of object interaction. I was getting a very similar vibe when I played through […]