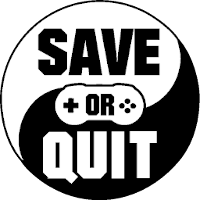 Sep
15

Jan
13
The closest thing I'll get to playing a piano.

Nov
30
Spin Rhythm XD is a promising and unique rhythm game in a genre that rarely changes, it's a welcome change.

Oct
17
Juliäntli is a small rhythm game about clicking on ducks while listening to duck techno. Are you ready for tons of quacking? QUACK!!

Jul
27
Beat Saber is a VR rhythm game, but is it a George Lucas laser sword Padawan or a Darth Maul dual-wielding lightsaber b4d@$$?

Apr
06
If our only audience is undead, so be it. We will rock their heads off either way!

Nov
04
Klang! That's the sound of electronic beats so sick you'll need to report to a music specialist and a physician to find out why you can't stop tapping your toes and nodding your head to the rhythm. Klang's difficulty is […]

Mar
20
Steam: Released Developer: Blake Garner Publisher: Blake Garner Genre:  Rhythm game Release date: 8th January 2016 Type: Single-player Rhythm games were always a guilty pleasure of mine. The genre regained something of a small resurged thanks to Crypt of the Necrodancer and Chiptune Champion […]