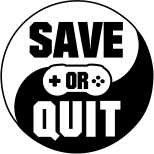 Oct
10
A shockingly good $1 first-person horror puzzler that puts some of its $15 competitors to shame!

Apr
25
No man is an island. So, take time out from your busy life to contemplate your thoughts in Solo. A game to ponder one's innermost feelings..

Jul
28
Get ready to Swap Blocks. A game that does exactly what it says on the tin.
My apologies if the review below looks more like a rant to you than an actual analysis of the game I was given the chance to try out. Some things I really can't overlook. "Minor" issues like erasing my entire […]
Duo is a minimal 2.5D puzzler. You have an arrangement of squares, some with barriers on one side which prevent a character from moving forward. You start a level with your two characters at opposite ends of the board all […]

Jan
13
First Person Puzzlers are a fascinating mix of action and adventure and there's no denying that in recent years there's been a hefty stream of quality titles related to this subgenre.The Talos Principle and A Story About My Uncle, stand […]