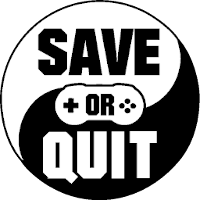 May
17
A fantastic puzzler set in a beautiful and mysterious world… coming now to consoles!

Jan
22
Don't touch the dark side

Jan
01
Naughty goose! Such a naughty goose. Now go steal someone's lunch and run like the wind!

Jul
29
The Gardens Between takes a simple method of puzzling and manages to make it something notable, which is an achievement in and of itself.

Jul
14
Yeli Orog manages to create a short-but-immersive, realistic, Lovecraftian experience that brings to mind several of its classic peers. Though held back by two problematic puzzles, the game is presently being offered for free, easily making it an attractive diversion.

Jul
06
It's time again to start placing the laser-reflecting cubes. This time more mirrors, zero gravity, and some new mechanics keep us happily puzzled in this futuristic setting.

May
28
A logic game where flipping the bird when you get upset is a legitimate strategy, which is how you're going to feel sometimes.

Dec
23
Imagine a world where time and space are but playthings. Exist in the 4th dimension; Moving along your own time line, warp the environment, solve puzzles your way.

Sep
14
Wander into the Darkly Lit Mansion. Puzzled by the random order your only choice to act natural when confronted with a speaking speck! Flee or remain? You are Torn.