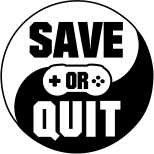 Jul
07
A fresh supply of quality first-person shooting

Dec
11
Nightmarish old-school FPS with aerial movements.

Apr
04
The revival of old-school FPS games continues with Amid Evil, by the same publisher as Dusk.

Aug
31
An old-school FPS that for once manages to do things right and then more.

Jan
11
Earth Liberation aims to recapture the essence of old-school fast-paced RTS games rather than revolutionize the genre. A game that looks like StarCraft but plays more like Command & Conquer, with no resource gathering? Sign me in, I will join […]

Jan
09
The Planet of the Vicious Creatures is an old-school themed and inspired platformer. The player will control a nameless astronaut and will have to guide him (or her maybe?) through various platform-based levels of increasing complexity.

Oct
09
Jelly Killer is a old-school style platformer in which you control a little zombie-genom that can take bodies of other live creatures.