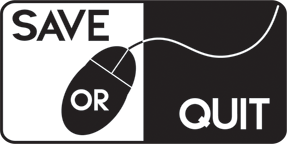 Feb
13
Finger Gymnastics with two buttons disguised as a bite sized Metroidvania.

Nov
16
Dynasty Warriors and Samurai Warriors are back for the 4th time, bringing back classic the "Warriors" gameplay along with a few changes and additions to the true and tried formula.

Nov
05
Save the earth and prevent an alien invasion with the power of Metal in this Nintendo Switch exclusive musical rhythm game.

Nov
03
The Coma: Recut is a game that eventually loops the same mechanic repeatedly, which can be tiring after some time. However, it can still provide some decent scares for those interested in this type of game.

Sep
04
A newfound meaning for adding Salt on Eggs.

Aug
31
What would be a new NES classic in 2018, RobbOtto is about two robots trying not to kill one another as they attempt to work together to learn the meaning of friendship.

May
15
Shake-down enemies with your fists or your wallet in this quirky beat-em-up by Nippon Ichi.

Apr
19
Be the DJ you always wanted to be using the Nintendo Switch. KORG announced a new Nintendo Switch Gadget where you can mix and create your own music.  Included are 16 unique synthesizer and drum machine gadgets with a variety […]

Oct
05
 Take my arm and I'll take your eyes!

Aug
13
Splatoon 2 is simply what it sounds like. But does this sequel have more in store for returning/new players?