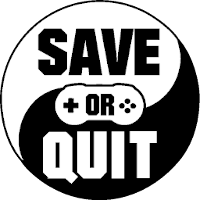 Nov
29
Journey is incredibly atmospheric and immersive. The story is open to interpretation but it will keep you gripped throughout, nonetheless.
Nov
18

Nov
05
Save the earth and prevent an alien invasion with the power of Metal in this Nintendo Switch exclusive musical rhythm game.

Oct
17
Juliäntli is a small rhythm game about clicking on ducks while listening to duck techno. Are you ready for tons of quacking? QUACK!!

Jul
27
Beat Saber is a VR rhythm game, but is it a George Lucas laser sword Padawan or a Darth Maul dual-wielding lightsaber [email protected]$$?
Mar
13
This is a Point 'n' Click adventure with multi-choice dialogs, the usual fare. However, it sets itself apart with its fabulous artwork, music and humour.

Feb
17
Slash it 2 is an action puzzle game. Somewhat of a cross between Guitar Hero / Rock band and typing games.