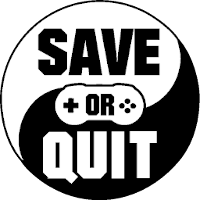 Aug
17
Finally, a game I can play as a blob.

Mar
03
If only Vita-Boy and Mina-Girl were real…

Nov
11
Another year, another array of creative games to play with your friends!

Jan
23
Is it weird that I'm still stuck on the fact that Alex never got the dang groceries? Especially when he complains about the fridge being empty?

Aug
18
A difficult to remember name will be the least of the problems for Wonfourn. Is there more to it than its overabundance of generic unity store assets implies? Sadly, not enough to justify the cost.

Nov
09
Slayaway Camp is a gory puzzle game which aims to pay tribute to the old slasher-flicks with a touch of humour on its side. Does it slash its way across the pile of various puzzle games or drown in its […]

Oct
20
Marooners is a collection of multiplayer mini-games with the potential to be quite a lot of fun. There is no single player component to this game so you will either need to enlist some friends or hit the online matchmaking […]