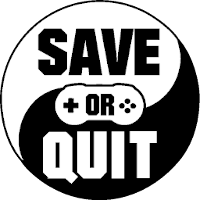 Jun
11
Farm. Marry. Kill. But not in that order!

Nov
01
So that's what you get if you mix intergalactic pixies in chocolate lingerie with sexually deviant, pun-addicted squid.

Oct
25
Meet Lou. He's an angry drunk.

Jun
24
Join the members of Judgement 7, game developers extraordinaire, as they try to save the world from themselves!

Jun
18
If he sees underwear, humanity will be destroyed!

Feb
09
Want to build a machine learning system to talk to your cat? while True: learn() probably won't help you at all!

Aug
16
Barbearian is an enjoyable and frantic hack-and-slash romp. You'll need reflexes, determination, and a good sense of humour.

Feb
08
Attack of the Earthlings mostly great fun, but it becomes a bit of a chore as you approach the end, which is a shame considering the game is so short.

Nov
09
Slayaway Camp is a gory puzzle game which aims to pay tribute to the old slasher-flicks with a touch of humour on its side. Does it slash its way across the pile of various puzzle games or drown in its […]

Oct
18
TL;DR: An extremely well produced fast paced side-scrolling shooter that mixes platforming with bullet hell elements in a frantic and hectic package. An utterly exhilarating and satisfying experience and the end of a great journey for Two Tribes.