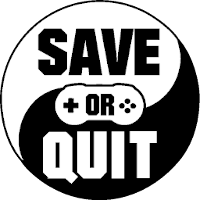 Apr
07
Despite some oddities, it still proves to be an enjoyable game.

Mar
16
An overpriced hidden object game with short playtime and ordinary gameplay.

Mar
07
Out of a trilogy of HOGs, the middle child presents an average experience that should please fans of the genre, but wouldn't draw interest from those who dislike these kind of games.

Dec
29
As the first game out of a trilogy, it doesn't set up a strong beginning for the sequels. Many characters are idiotic, and with unclear items to search for, the hidden-object portions are frustrating.

Oct
25
This isn't a bad attempt at a hidden object game, but it's remarkably short and doesn't have enough distracting background objects to make locations more interesting.

Oct
15
A hidden object puzzle game about an imminent threat of machines taking over the world.

Nov
05
A beautiful adventure into the mythology of classical Greece marred only by its occasional journey into the hidden object genre.

Aug
23
The Dreamlands: Aisling's Quest is a dreamlike, colorful point & click adventure game telling a short but respectable story in an interesting way. While die-hard fans of the point & click genre are likely to enjoy themselves, the game's heavy […]

May
06
Relaxation Mode is cranked up to 11 in this simplistic watercolour hidden object game.

Apr
19
Darkarta: A Broken Heart's Quest is a 2D point-and-click, hidden object adventure.