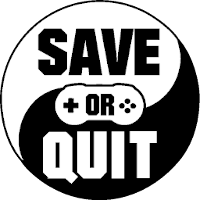 Nov
25
Bridge Constructor: The Walking Dead shows there is still life in the zombie apocalypse trope.

Nov
05
A rather short 3D platformer that has all the charm and satisfying gameplay of any good platformer, but the playtime really lets the game down
Welcome to the post-post-apocalypse where you've been elected to lead a group of survivors during a second massive uprising of the dead.

Jul
08
Not the best horror game to play, but a great one to experience.

Jan
02
An alien planet, a mysterious plot, a cute heroine, and epic gunfights – welcome to Everreach, an indie sci-fi RPG.

Dec
29
Dead End Job is a wacky twin stick shooter that combines Ghostbusters/Luigi's Mansion and The Binding of Isaac with the art style of Ren and Stimpy.

Dec
12
The Coma 2: Vicious Sisters is an exceptional horror title and a sequel with the potential to convert even those who were unimpressed by the original.
Physicists get into so much trouble

Jul
01
After patch 1.08, Vambrace: Cold Soul evens out some of the gameplay mechanics many customers were complaining about.