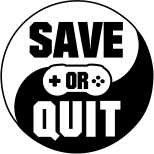 Dec
16
Two player coop between Broforce and SWAT.

Nov
16
Dynasty Warriors and Samurai Warriors are back for the 4th time, bringing back classic the "Warriors" gameplay along with a few changes and additions to the true and tried formula.

Sep
28

Sep
16
Relive classic movies with your friends in this local multi-player game.

Aug
03
Have your own restaurant in which you can play Overcooked as an adventure rather than a series of minigames!

Aug
02
Dive deep into the sea, explore shipwrecks for treasure with your friends, and leave their skull behind as you steal their painfully acquired gold back to the surface.

Apr
14
Accompanied by your mobster pal in CO-OP, indiscriminately mow down hordes of enemies.

Feb
10
Fight the pixel-art Zombie apocalypse with your bro!

Dec
20
A mutated cross-over between The Binding of Isaac and Crawl. CO-OP friendly!

Nov
06
There is a castle to defend, and those cannons ain't gonna man themselves. Bring your friends to help!