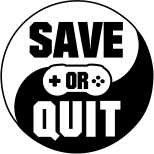 Aug
22
A Place for the Unwilling: Meet me on the corner of Kafka and Lovecraft, one block north of Dickens.

Aug
08
From sculpted sandbars to trailing tributaries, the water themed god-game Tidal Tribe is no day at the beach

Jun
14
Pathologic 2 is one of the most unique experiences you'll ever have.

Oct
15
The long-awaited sequel to 60 Seconds! is finally here, and now you get to play as survivors of a nuclear holocaust in space.

Jun
26
Quinn, I think I know who kidnapped you. It was the developers!

May
10
From the makers of This War of Mine, comes Frostpunk, a society survival game where you have to manage the last city on Earth, in the midst of a global catastrophe.

Mar
12
You guys all have great ideas, but I have a better one: give me a slice of infinite pizza.

Feb
26
Should I go with the plan or try to sabotage it?

Aug
07
A captain makes his own rules out at sea.