28th August 2018 is the big day!
Steam:
Early Access
Type: Single-player
Genre: Simulation, Strategy
Developer:
Crytivo
Publisher:
Crytivo
Release date: 28 Aug, 2018
The Universim Steam Release Date
Get hyped!
It's official, Crytivo are going to release The Universim on Steam Early Access on the 28th of August!
"We've come a long way together, haven't we? We are super proud of our accomplishments and excited to give more people the opportunity to try it out. As a result, we are going to bunker down for the next few months leading up to the Steam release. This gives us more time to work on exciting new content and polish all of the systems before the big day. We have a few surprises simmering on the stove for you already, and we think you're going to love the new additions to the game."
We hope to bring you a Save or Quit review in due course!
Questions and Answers
Why did it take us so long to get here?
The Universim was successfully funded on Kickstarter back in 2014. Crytivo had the immense job of crafting the game from the ground up. "The team had a choice to make: rush the game out to meet deadlines or take our time to create a far more detailed and enjoyable experience," said Sasha Shumski, producer at Crytivo. "We raised the quality bar substantially, allowing for deeper and more dynamic gameplay to take form. As a result, we decided to extend the production time to ensure that we deliver a quality title. In the end, achieving our vision for the game and pleasing fans is all that matters."
The Universim consists of dozens of complex systems running in real-time, which needed to be designed in an optimal manner. It took Crytivo close to 3 years just to develop their in-game simulation engine, Prometheus. This system is responsible for all of the simulations in the game, including procedural generation.
"Considering our team's size and budget, I am so proud of everyone's efforts to create such a stunning game in this timeframe. I honestly do not believe that anyone else could have made a better product any faster. We are approaching that wonderful moment where we can share the game with the Steam community, and it has us all both unbelievably nervous and excited," said Alex Koshelkov, CEO and founder of Crytivo.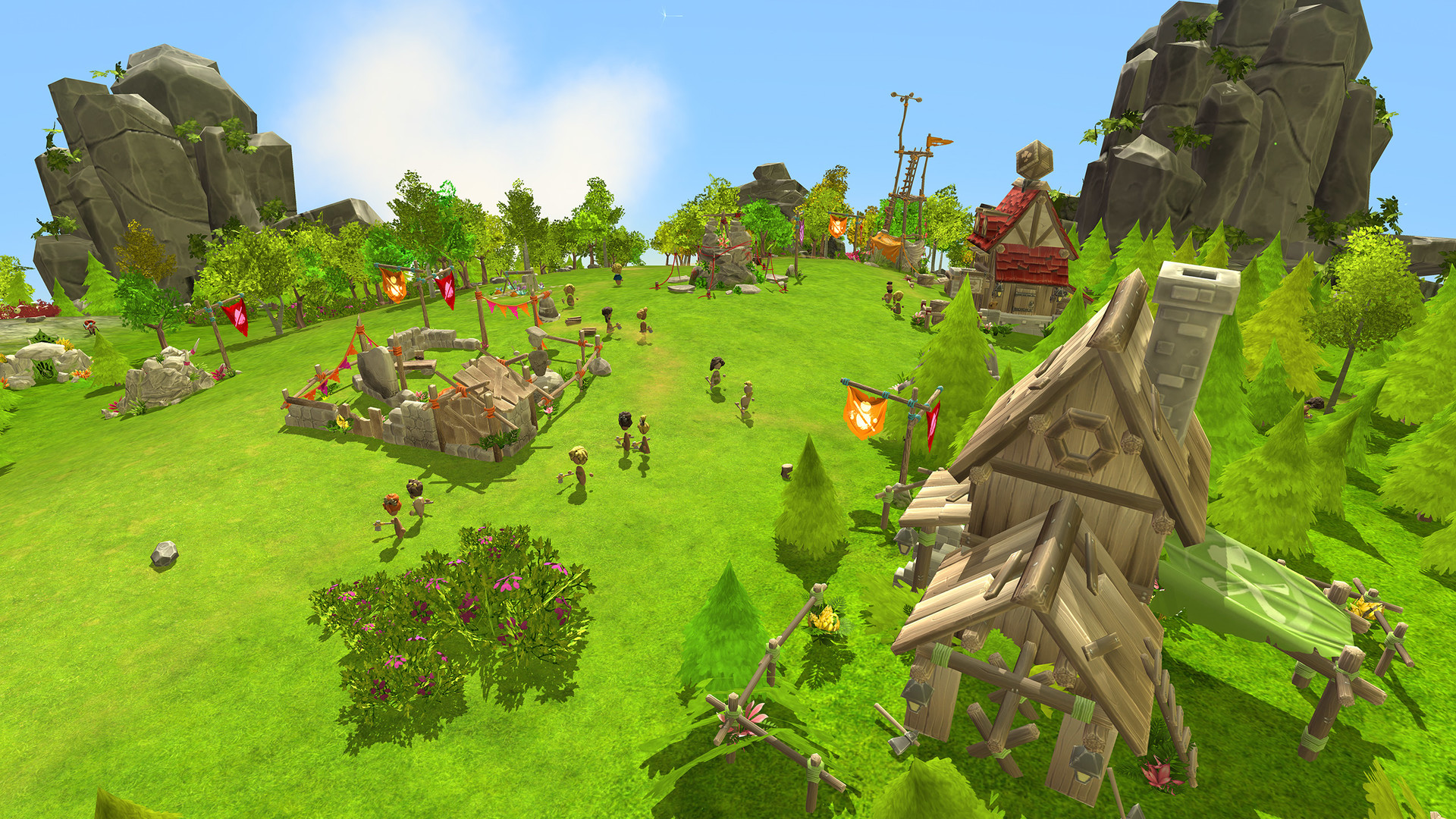 How much content will be available when the game launches on Steam Early Access?
We aim to release The Universim with all of the content up until the Modern Era. We need more time to polish the later eras.
How long will it take you to complete the game after Early Access Release?
We are aiming to take no more than one to one and a half years after the Early Access release to call the game truly complete. However, players can expect regular updates and many exciting new things to enjoy throughout development.
Will there be multiplayer in The Universim?
It is something we are considering, but we are focused on finishing the base game first. We have discussed multiplayer elements like an intergalactic player trading system, chat, and other systems. We currently have no plans to add a battle royale mode.
Will there be different civilizations in The Universim other than your own?
There will be exiles. They will build their own cities and challenge your civilization. There is even the possibility of alien invasion, as well as many other interesting dynamic events. You never know what might pop up.