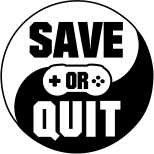 Aug
08
From sculpted sandbars to trailing tributaries, the water themed god-game Tidal Tribe is no day at the beach

Jul
25
Godhood – Does it still count as worshipping a false idol if I'm the idol?

Jan
06
Crest is an indirect god game that tempts you with the tree of knowledge, but hands you only a small twig instead.

Apr
19
28th August 2018 is the big day!

Sep
17
A solid, polished resource management game with VR support and cuteness off the charts!