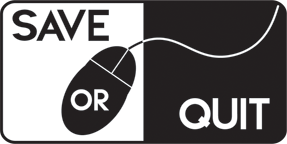 Jun
10
Mashing up multiple genres, it's difficult to sum up just what this game is and how it plays.

May
17
Dungeon Souls is yet another rogue-like dungeon crawler with retro pixel graphics. So, how does it fare?

Apr
18
3 years after its debut on the Nintendo 3DS, The Keep arrives on PC, in the form of a Unity engine port. Originally hailed as a mini portable "Grimrock lite", how does it fare?

Apr
08
Okhlos is a partially procedural, 2.5D roguelike dungeon crawler.

Nov
15
Status: Released Developer: Rake in Grass Publisher: Rake in Grass Genre: Roguelike, Dungeon Crawler Release Date: 4.9.2015 Over the years, we as gamers have grown way too accustomed to "serious" games; games that don't joke around enough, or try their hardest […]
VERLIES II is a merciless dungeon crawler game, created to test your courage and to prevent you from reaching your goal.