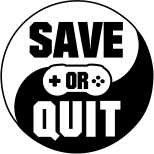 Jul
18
Indulge in some playful S&M with Ryona or watch Ice Queen Yumi fall in love with you!

Jun
26
Senran Kagura's infamous Intimacy Mode gets its own game, and it's really rather good.

Jun
24
Join the members of Judgement 7, game developers extraordinaire, as they try to save the world from themselves!

Mar
20
While the art style may not be everyone's cup of tea, The Wilting Amaranth makes a worthwhile addition to an adult visual novel collection.

Feb
20
This weirdly named visual novel ticks all the right boxes; it's just a shame there's not more of it — yet!

Jan
22
Return to the beginning of SENRAN KAGURA in beautiful, smooth, soft, and very bouncy 3D. Now available on Steam for PC!

Oct
29
What's better than an adult visual novel about five cute demon girls? An adult visual novel about five cute demon girls, drawn by Sayori!

Aug
05
NEKOPARA Extra is the latest game in the anime cat girl visual novel series. Meow!

Jun
03
NEKO-NIN exHeart 2 was recently released, giving me the excuse I needed to go back and play all four titles (so far) in the series. If you're interested in adorable ninja catgirls, read on!

May
21
The 2018 PC remaster of this 2006 Xbox 360 title doesn't seem to add that much, but Alicia looks better than ever.