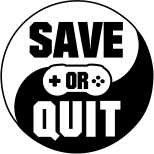 Dec
09
PVP and spaceships with BFGs!

Nov
28
Man, someone seriously has to take care of this Glasist problem.

Nov
17
In space, no one can hear you scream, but that diva of a fission bomb sure wants you to hear her sing.
Aug
24
Enter the simulation. Build the HYPERGUN! *hacker voice* I'm in.

Jul
17
When the evil forces of an organization called CLAW have occupied a secret island, it's time to tie your bandanna and free the world of another menace.

Oct
11
Let Them Come puts you in control of Rock Gunar and his tripod-mounted machine gun, then lets you mow down wave after wave of mindless mutant pixel creatures.

May
22
Steam: Released Developer: Pyrodactyl Publisher:  Pyrodactyl Genre: Fast-paced, Roguelite, Shoot 'em up Release date: 5th April 2016 Type: Single–player Good Robot is an in die roguelike action game with cute graphics and a lot of content.

May
16
Steam: Released Developer: Triverske Publisher: Triverske Genre: Fast-paced, Top down, Shoot 'em up Release date: 17th November 2015 Type: Single–player, Multi-player, Co-op I'm not very vocal about this, but I'm actually a big fan of top-down shooters and bullet hell games. That being said, I […]

Apr
25
Steam: Released Developer: Interceptor Entertainment Publisher: 3D Realms Genre: Action Shooter Release date: 29 January 2016 Type: Single–player This one leaves a lot more to be desired. A top down shoot em up that doesn't seem to want to push past it's boundaries. I was intrigued at […]

Oct
31
Status: Released Developer: Farmergnome Publisher: Devolver Digital Genre: Shoot 'em up, Arcade Release Date: 23.9.2015 I was born far too late to remember the heyday of arcade gaming, which honestly makes me a little depressed. I never got to see the […]