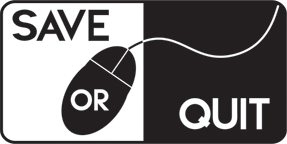 May
09
Dun Dun Dunnnn…Time to Upgrade Your PS4 to a Pro?

Jan
23
Need that Uncharted fix? Have visions of climbing over jungle ruins while shooting bad guys from the top of a stone deity as you dodge bazooka fire and try to unlock an ancient hidden door puzzle lock? Ooo, you got […]

Oct
26
Oh, they all laughed at me when I was preparing for the cornpocolyse, well WHO'S LAUGHING NOW!

Aug
27
Sonic Mania is more than a revamp or continuation of the 16-bit games of the franchise.  It's a labor of love to the Sonic of old and it plays so fast and is so enthralling, it may be the biggest […]

Apr
27
Let's talk about the first few hours of Persona 5