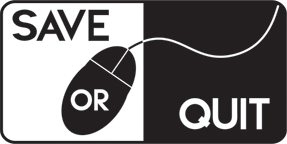 Sep
18
Labyrinth of Refrain: Coven of Dusk allows you to dungeon crawl with an entire custom-made army. Sweet.

Jul
22
Bang Bang. Gal*Gun 2 sets out to make cupid's bow look like a ten cent water pistol.

Jul
05
Is de Blob 2 an aging relic of a bygone era or a new coat of paint on a classic game? Lets find out…

Jul
01
The end of 2018 will be an exciting time for gamers. One landmark game will probably dominate the charts. Can you name it? Read on as I wax lyrical on the subject.

May
09
Dun Dun Dunnnn…Time to Upgrade Your PS4 to a Pro?

Jan
23
Need that Uncharted fix? Have visions of climbing over jungle ruins while shooting bad guys from the top of a stone deity as you dodge bazooka fire and try to unlock an ancient hidden door puzzle lock? Ooo, you got […]

Oct
26
Oh, they all laughed at me when I was preparing for the cornpocolyse, well WHO'S LAUGHING NOW!

Aug
27
Sonic Mania is more than a revamp or continuation of the 16-bit games of the franchise.  It's a labor of love to the Sonic of old and it plays so fast and is so enthralling, it may be the biggest […]

Apr
27
Let's talk about the first few hours of Persona 5