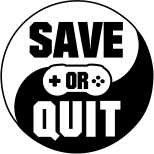 Sep
24
Probably the closest thing to a good and proper Western FPS in years – a fantastic multiplayer experience overall.

Apr
12

Jun
24
Revulsion is the result of a mash-up between old-school FPS level and shooting, with the progression system of a loot-based game, as well as some elements of Dark Souls. Now, the question is, how does this stand up on its […]

May
06
This high school RPG is funny, surreal, and unique.

Aug
15
A hand-drawn shooter releasing soon in August, does it stand out amid the competition?.