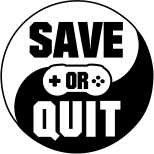 Nov
30
A beautiful, but rather short, anime visual novel about grief and love. The writing is superb.

Aug
05
NEKOPARA Extra is the latest game in the anime cat girl visual novel series. Meow!

Mar
22
Though the Steam store page suggests Epic Tavern is an adventure / RPG / strategy title, I think it's a cross between a management simulation and a kinetic novel.

Nov
22
KARAKARA is a post-apocalyptic anime kinetic visual novel series full of human-animal hybrid girls and one lucky pure human man.