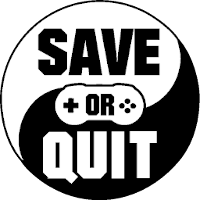 Mar
21
There is too much emphasis on resource management, to the detriment of shooting demons to pieces.

Nov
30
Somewhere between the grit of Mad Max and the cartoony antics of Speed Racers, Rude Racers is an arcady racing game that is enjoyable as much as it is demoralizing.

Oct
27
Overgrowth finally released on Oct 16, 2017, but is the game worth the nearly decade-long wait in development?
May
05
Brawlout could be a spiritual successor to the critically and commercially acclaimed Super Smash Bros Series.

Mar
20
Fairy Fencer F Advent Dark Force is a turn-based combat JRPG. The title is actually a remastering of a title by the same name (Fair Fencer F), from 2013 with a PC port release in 2015. The title was developed […]

Feb
15
 Gone with the Demon is a first person melée based game with RPG elements. Does it provide a scary encounter with the demons or fall flat on every aspect? Let's find out:

Jul
02
Author: Raven (Jim Franklin) Steam: Released Developer: BeautiFun Games Publisher: BeautiFun Games Genre: Action, Adventure, Indie, RPG, Strategy Release Date: 20 Apr, 2016 Type: Single-player, Co-op I remember the '80's. Well, most of it. It was all shoulder pads, big […]

Nov
08
Author: drboskonovitch Steam: Released Genre: Action, Indie, Fantasy Developer: Fatshark Publisher: Fatshark Release date: 23 October, 2015. Welcome to Uberseik, a town invaded by Skawen, humanoid rats that are killing everyone in their path. The town urgently needs help so […]