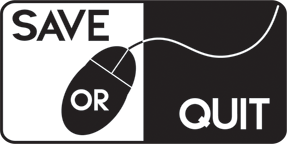 Feb
03
It's a struggle to find a compelling reason to play Meeple Station in its current state.

Jul
02
Goblins of Elderstone is an Early Access city-building game focused on a small tribe of cute little goblins. Awwww.

May
10
From the makers of This War of Mine, comes Frostpunk, a society survival game where you have to manage the last city on Earth, in the midst of a global catastrophe.

May
10
Take control of three friends as The Apocalypse begins. Fight demons and werewolves, recruit survivors to your cause, and grow vegetables to make salad!

May
05
The Spatials: Galactology is a cute space colony sim with a heavy focus on production and logistics that sadly falls short in a few areas.

Mar
15
The latest strategy title from Paradox is set on Mars. Control a squad of drones and rovers to pave the way for human habitation, and then try to keep the colonists alive — and profitable, of course!

Aug
16
StellarHub puts you in control of a new space station. Collect resources, build modules, conduct research, and manage your staff, but watch out for asteroids and pirates keen to steal your hard-earned profit.

Jul
07
Block'hood is a lovely city-building simulation indie game with charming graphics and addictive gameplay.
Feb
10
Urban Empire is a game that promises to combine a great city builder with deep political roots. Does it stand up to its claims or bury itself in the ground? Let's find out:

Nov
22
Oooooh a cute city builder. Wait, no, what is this?