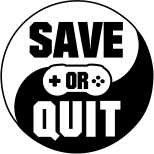 Feb
13
A scrumptious looking roguelite to whet your appetite

Sep
07
Come for the cat, stay for the tentacles.

Feb
28
An update to an old Sega classic, these two aliens still have some groove to them.

Jul
11
Unforeseen Incidents is a point-and-click adventure game with a very interesting story and enjoyable puzzles.

May
18
Following the success of the first game, Bloody Trapland 2: Curiosity comes along with more hardcore platforming action.

Mar
20
Laser Disco Defenders is a 2D twin-stick shooter with bullet-hell elements. You play as one of many "disco defenders", each with their own benefits and disadvantages. You navigate your defender through each stage destroying all of the enemies in order […]