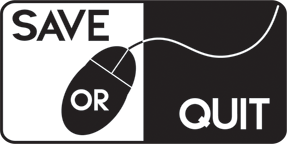 Nov
20
Yet another terrible survival FPS lacking in features and optimization, and most importantly it is not fun.

Oct
23
Looking for some bullet hell craziness? Perhaps you need a change of pace from action-adventure games and RPG's with a bit of twitch reflex arcade action? Well then, Azure Reflections might be a good game to start with on the […]

Aug
10
To Hell with Hell is yet another roguelite that has recently arrived in Steam's Early Access program, but does it offer anything new that other games in the genre do not?

May
24
After a hands on playthrough with the bullet hell FPS MOTHERGUNSHIP in a training mission, it seems an assault on the titular ship is not yet ready for consumption.

Apr
26
Rabi-Ribi is a Metroidvania with strong Bullet Hell elements at its core, so I must admit that while I consider myself a huge fan of the former type of games, I've always avoided the latter like the plague.

Sep
16
Castle of Shikigami – it's been a very long time, but how does it hold up now that it is on PC?

Jun
04
Ghost Blade HD is a fairly typical bullet-hell shmup, not really doing anything new, instead sticking to a solid foundation that has been used well by many games in the genre. Unfortunately, it suffers from a few problems that really […]

May
19
Danmaku Unlimited serves up another slice of solid, reliable bullet hell. The problem is that the market has more interesting and more inventive options. Good is no longer good enough.

Apr
03
Burgers 2 is a classic top-down shooter with modern elements.

Mar
16
Bleed 2 is the sequel to Bleed and, consequently, the work of Ian Campbell. Also worth noting is the fact that, this time around, Bleed features a great soundtrack by Jukio Kallio, the mind behind other great soundtracks such as […]