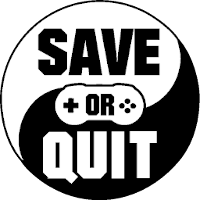 Aug
31
Rogues are not all bad and selfish. It even takes a special education to become one. Hero University has just the class for it.

Mar
26
Deathtrap Dungeon is a very promising dungeon-crawling FMV adventure that brings a classic gamebook to life through excellent narration by Eddie Marson.

Mar
08
Lead the special unit of police force, interrogate suspects, and bring down a rising new terrorist organization. Do you have what it takes?

Feb
20
Greetings, Reaper, and welcome to the job. You are to decide the fate of mankind, one profile at a time.

Jan
15
Mythic Ocean is a hidden gem of a game that features great stories, unique characters, and some humor as well. Your actions also have drastic consequences on the ending.

Nov
09
A solid entry into the FPS RPG genre, The Outer Worlds refines the old formula into a superior gaming experience but offer only a few minor instances of true innovation.

Oct
17
The king is dead, the kingdom has fallen into disarray, and you're the only one who has the influence and acumen to unite the council and restore the land to its former glory.

Jul
10
Since the price of Detroit: Become Human dropped to $20 and was recently included in the PS+ free games for July 2019, I imagine it has caught the attention of patient gamers waiting to play it. But, is it time […]