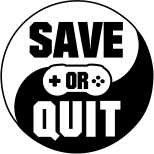 Jan
07
Well, at least I'm not trapped in this world by myself.

Mar
06
Recently Greenlit, Riptale is now scheduled to be released within a few months and the devs prepared a demo for the Press.

Feb
08
Ghost Recon: Wildlands presents itself as an open-world, free roaming action game with both FPS and TPS (third person shooter) styles of gameplay.