Anarchy Softworks LLC is releasing its first game, SUFFER, for Windows Desktop PCs on December 11th, 2018 via Steam!
Set in an abstract dystopia ruled by demons, in SUFFER players become The Spirit of Anarchy to take on the corporate police state with nothing but a ninja sword and a hailstorm of bullets! Boasting "oldschool" PC game difficulty, SUFFER is a brutal homage to classic FPS games with a horror-punk twist.
"My biggest goal with SUFFER was to tell the story of this world purely through the atmosphere and gameplay. There is very little in the way of cutscenes, my focus was to craft a challenging experience where the player would learn by exploring the environment and fighting off enemies. The details are left to the imagination of the player, sort of like the classic games I grew up playing. When the story takes a backseat to engaging gameplay, the mind wanders playfully."
SUFFER is for hardcore gamers in need of a challenge. Injecting fast paced FPS action with ninja-sword-fighting-acrobatics, this throwback to the golden days of PC shooters offers fun, addicting gameplay with a dystopian nightmare theme and punk attitude.
Intense Single Player Campaign
75 Handcrafted Levels – Abstract Design Anarchy
Brutal difficulty, for those seeking a challenge
Colorful Sprite Graphics Inspired By 90's Pixelated Glory
Original Punk/Metal Soundtrack
The entire SUFFER OST is available for free!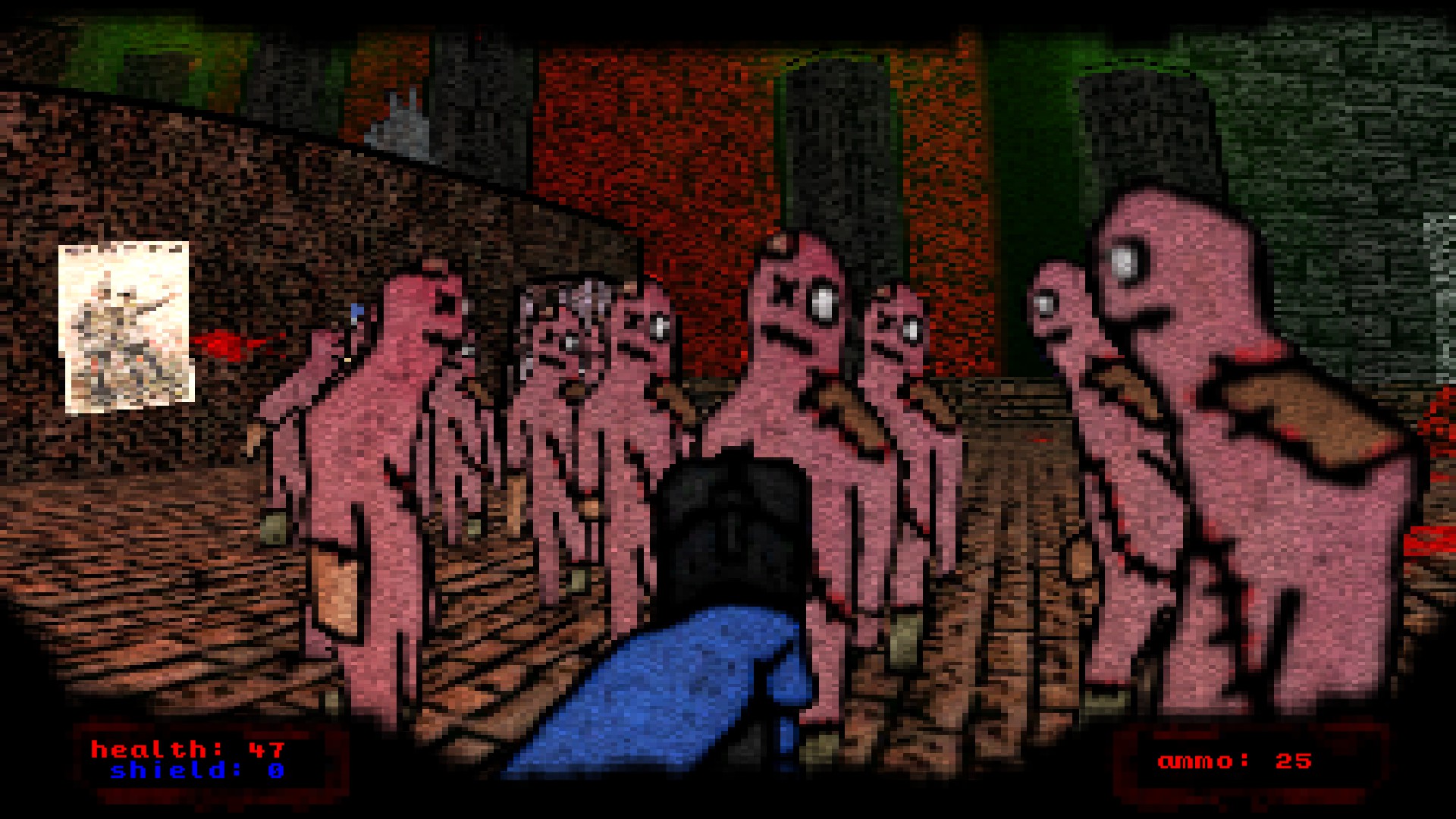 Anarchy Softworks LLC is a one man video game studio. Everything is DIY and it shows! But I put everything I have into my games, and I've bled code/pixels/guitarsolos for the past four years working on SUFFER and I don't plan on stopping anytime soon!