Gang Beasts meet Japanese Game TV shows – That sums up quiet well what to expect from Headsnatchers. The latest Party game from Iceberg Interactive.
Publisher Iceberg Interactive and developer IguanaBee are pleased to reveal that the first playable version of their title Headsnatchers, an outlandish lively multiplayer party game, will be available through Steam's Early Access program on July 10, 2018. Inspired by some of the wackiest Japanese game television shows, Headsnatchers enables players to snatch each other's cartoony heads and use them to compete in a series of insane minigames, for example slam-dunking the head in the basketball arena or flushing them down a giant toilet bowl.
Gameplay modes include single-player zombie castle conquest, 4-player couch-mode local play as well as 4-player online multiplayer. There are many dozens of freaky heads to choose from, however a comprehensive head-design tool allows you to create and customize your own head and character.
Initially slated for a summer release on all platforms, the game will enter early access on Steam first, without a complete online multiplayer feature set. Consoles versions will launch later this year.
Headsnatchers Early Access Trailer
"We had a lot of fun showing this game at PAX East where people were in fits of laughter playing it. We are eager to start receiving players' feedback in this early access phase and polish the game with final tweaks", says Erik Schreuder, CEO of Iceberg Interactive.
Headsnatchers Early Access key features include:
Online and Local Multiplayer mayhem, supporting up to 4 players
Four game modes, 25+ unique levels of frantic fun
Single-player Zombie mode, for when you just want some me-time
Customize your character by choosing from 100+ loony heads
Create your own heads using the visual editor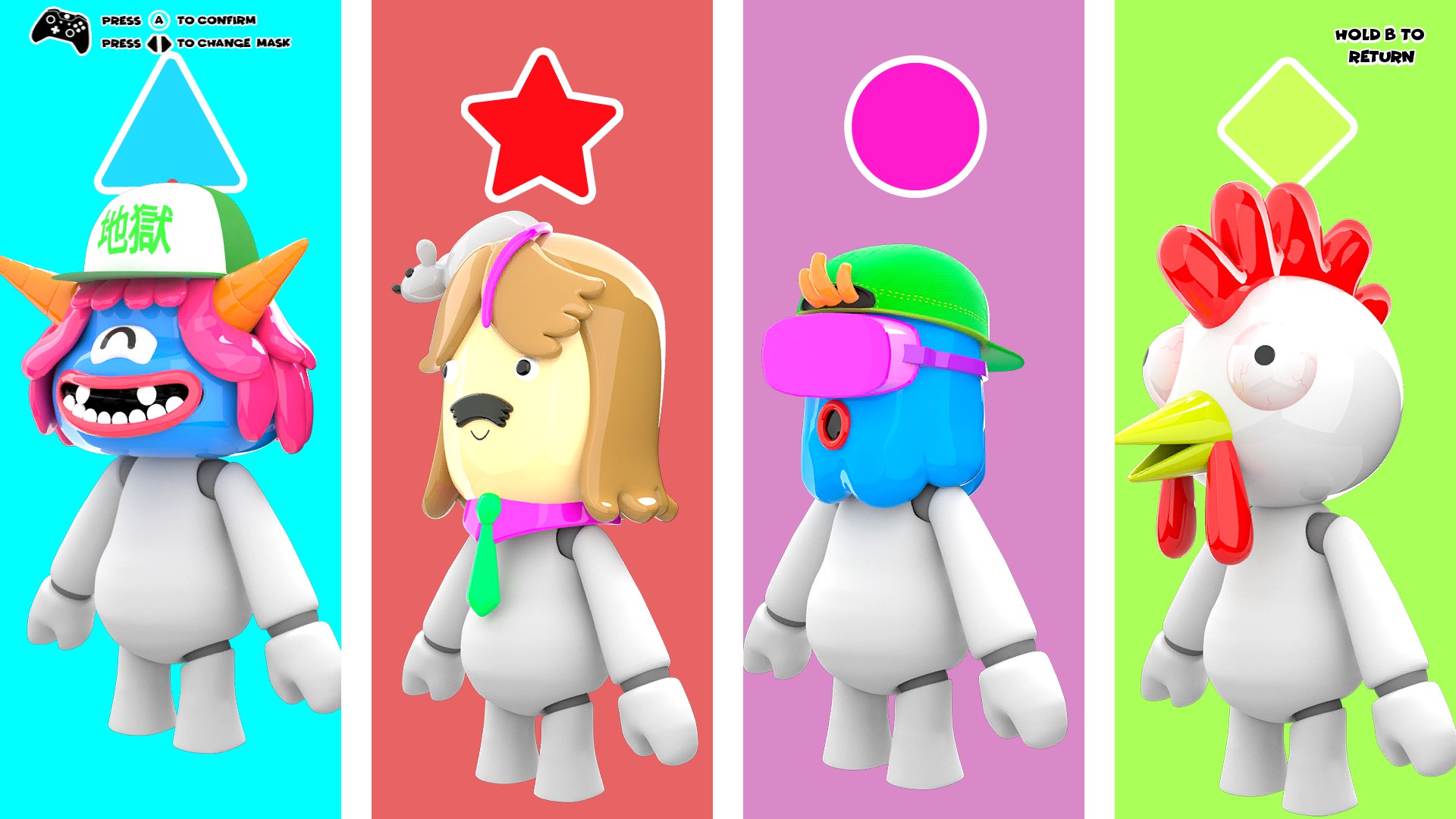 Iceberg Interactive is an independent video game publisher founded in 2009 by an international group of games industry veterans and is located in Haarlem, The Netherlands. Staffed with avid gamers, Iceberg works closely with an international assembly of game developers, both midsize and indie. Having enjoyed recent success with titles such as Starpoint Gemini Warlords and Oriental Empires, the company has many exciting games in the pipeline, including Gas Guzzlers Extreme (PS4), Conarium (PS4/XB1), as well as Headsnatchers (PC/PS4) and Circle Empires (PC).
Play it cool!
IguanaBee is an independent game studio, founded in 2011 and based in Santiago, Chile. Experienced in both game development and 2D and 3D animation, the company's focus is on delivering original and engaging gaming experiences, always with a distinct visual style. IguanaBee has previously created unique titles such as the PS Vita exclusive Monsterbag and the augmented reality mobile game Raise, for Google Inc., and is now working on its new original IP Headsnatchers, for PC and consoles.