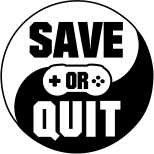 Feb
05
Birds of a feather flock together in Vane, the new game from Friend & Foe.

Dec
08
A short, Drowning is a worthwhile walking simulator that's both literally and figuratively a bit rough around the edges.

Oct
08
Firewatch tells an interesting story in a unique setting, brought to life with fantastic voice acting. It's a couple of years old now, but still well worth a look.
Jun
11
Shape of the World is a delightful surreal world which shifts and bends as you explore it.

Oct
26
Oh, they all laughed at me when I was preparing for the cornpocolyse, well WHO'S LAUGHING NOW!

Aug
06
Leaving Lyndow is a beautiful, but short, walking simulator with a story just asking for a sequel.

Jul
23
Ariel is apparently an "intense survival experience based on a Sci-Fi, space terror script." Hmmm. I wonder if I've been playing the wrong game.

Jun
13
Empathy: Path of Whispers is a first-person adventure game with a heavy focus on exploration published by Iceberg Interactive and developed by Pixel Night. Empathy presents itself as a story-driven adventure game, but that might not exactly mean what most […]