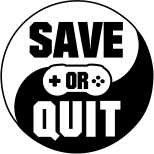 Nov
02
Travis actually strikes for the first time on PC and it's a solid entry.

Jun
11
This unique platformer stars a ball, but unfortunately rolls downhill as a result.

Sep
23
JCB Pioneer: Mars lets you play the part of an early Mars colonist working for the now-interplanetary JCB company.

Jul
04
Die Young is a first-person survival horror game set on a remote island. Escape the island and its inhabitants, or die trying.

Jan
14
My apologies if the review below looks more like a rant to you than an actual analysis of the game I was given the chance to try out. Some things I really can't overlook. "Minor" issues like erasing my entire […]