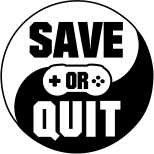 Apr
19
Train Valley 2 is significantly different from its predecessor, but that doesn't mean it's significantly better.

Oct
20
Hey! Have you ever wanted to run your very own Aquarium? Do you think you know your Parrotfish from your Neon Tetra? I might just have the ideal game for you. Read on…

Jul
20
Do you yearn to be the next Richard Branson or Elon Musk?. Why put your hard money on the line. A smarter and more relaxing way, would be to create your own virtual business empire. With Rise of Industry you […]

Feb
06
Railway Empire wants to be the Railroad Tycoon of this generation. Can it succeed?

Sep
19
Interstellar Transport Company is a near-future science-fiction tycoon-style management game in space. Can you support mankind's expansion into Sol and beyond?

Jan
20
Economic Conquest is an economic strategy game developed and published by Frismos. This will mark the developer's first venture into the Early Access program as well as their first Steam release. The game offers thirty missions with six of them […]

Oct
15
I remember when the first game development tycoon was released and after it, everyone tried to copy it. Now, we have few this kind types of games and I can only tell two that are good. One of them is […]

Jun
05
Steam: Released Developer: Lazy Bear Games Publisher:  tinyBuild Genre: Boxing Tycoon Management Release date: 8th January 2016 Type: Single–player This game brings back some little memories of my childhood and it also showed how you can promote the game. I remember that developer and publisher decided to […]
Feb
13
Steam: Released Developer: Dreamsite Games Publisher: Dreamsite Games Genre: Tycoon Release date: 20th October 2015 Type: Single–player How much fun I had with tycoon days back in the days when I was a kid and games were made every few years, not like today. I […]