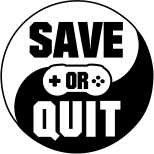 Nov
17
Please don't run out of coal before the night ends. *Generator shuts down* Nooo!

Jul
15
Drop from orbit and reclaim the Earth, starting atop three cliffs.

Oct
15
The long-awaited sequel to 60 Seconds! is finally here, and now you get to play as survivors of a nuclear holocaust in space.

May
10
From the makers of This War of Mine, comes Frostpunk, a society survival game where you have to manage the last city on Earth, in the midst of a global catastrophe.