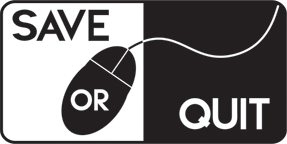 May
22
Strain Tactics is full of ideas to revolutionize squad-based tactical games, but do they work?

Feb
12
A decent 3D hybrid between and RPG and an RTS that has quite a lot of catching up to do, not to mention polish, before it leaves the Early Access stage.

Feb
10
The first title from Petroglyphs' 8-Bit series and a game from which both players and developer had a lot to learn and adapt to the ever shifting genre of real time strategy.

Feb
09
Realpolitiks is a geopolitical real-time strategy game with the ability to lead any contemporary nation found in modern times. Bolstered by a beautifully rendered over-world map and stellar event artwork, this new entry to the grand-strategy genre provides the player […]

Jan
07
Petroglyph can be regarded as a veteran team of game developers that have tended to specialize in the classic strategy genre, while still offering some fresh elements and perspectives. Apart from the 8-Bit trilogy (as of 2016), they also created […]

Nov
16
Ashes of the Singularity: Escalation is developed by Stardock Entertainment and Oxide Games while being published by Stardock Entertainment. If I were to simply take the words of the many customers who already wrote their impressions through reviews about it, […]

Oct
20
I wasn't really hyped about this game when I saw the announcement for the first time, but I was happy that we are finally getting one proper RTS game. Cossacks game series isn't maybe so known in the gaming world, […]

Oct
18
Meridian: Squad 22 is a 2016 Action RTS game developed by Elder Games. It's hard to put my feelings for this game into words, because there's a lot to talk about this game, yet really so few in the same […]

Oct
03
Kingdom Wars 2: Battles released by Reverie World Studios, Inc. is a real time strategy game that gives you all the usual fantasy RTS stuff, such as noble humans, bloodthirsty orcs and tree-hugging yet deadly elves. Build and protect […]

Apr
03
Steam: Released Developer: Chondrite Games Publisher: Chondrite Games Genre:  Real Time Strategy Release date: 15th January 2016 Type: Single-player I was easily fooled by this game. The startup at first was a little slow and even got me to a point where I was ready to […]