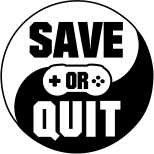 Jun
24
Join the members of Judgement 7, game developers extraordinaire, as they try to save the world from themselves!
Apr
06
If you're going to go through the depths of Hell, you're going to need friends–no, really, you're going to need several to get through Hell Warders.

Jan
16
A hilarious party game, don't miss it.

Aug
06
All-Star Fruit Racing is a good-looking racing game with smooth, but ultimately shallow and generic gameplay.

Aug
01
A party game about spawns of Cthulhul trying to enter a party.

Jul
22
Bang Bang. Gal*Gun 2 sets out to make cupid's bow look like a ten cent water pistol.

Jun
26
Quinn, I think I know who kidnapped you. It was the developers!