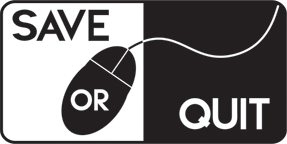 Apr
07
YOU FIGHT LIKE MY GRANDMA

Mar
12
Alwa's Awakening is a retro metroidvania platformer with pixel graphics.

Jan
07
Petroglyph can be regarded as a veteran team of game developers that have tended to specialize in the classic strategy genre, while still offering some fresh elements and perspectives. Apart from the 8-Bit trilogy (as of 2016), they also created […]
Nov
24
Adventure Apes & The Mayan Mystery is a retro side scrolling platform action adventure pixel game. Love the tag line of "Go Ape Bit".

Oct
26
Plantera is a cute take on the clicker genre, a genre which is already gone beyond over populated with most of them being free to play. What does Plantera do to set itself apart from its competition, let's find out.

Aug
29
The Final Station is a 2D action survival horror game developed by Oleg Sergeyev and Andrey Rumak and published by tinyBuild. This is a just a preview of the game, and it features only the first few levels and a […]

Jun
19
Steam: Released Developer: Bandit-1 Publisher: Surprise Attack Genre: Western 1v1 Duel Release date: 21st April 2016 Western Press is a 1v1 western dueling game developed by Bandit-1 and published by Surprise Attack. As a big fan of the western genre, […]

Jun
05
Steam: Released Developer: Lazy Bear Games Publisher:  tinyBuild Genre: Boxing Tycoon Management Release date: 8th January 2016 Type: Single–player This game brings back some little memories of my childhood and it also showed how you can promote the game. I remember that developer and publisher decided to […]

Aug
10
Status: Early Access Developer: PillowPigGames Publisher: PillowPigGames Genre: Action, Indie, Fighting Release Date: 13th July 2015 Platforms: PC